Let me start by saying that macaroni and cheese is my FAVORITE dish! I LIVE for good mac and cheese! I could do without sweets but not without cheesy noodles of deliciousness :)
Today I made
this
recipe. Let me begin by saying that I also love love LOVE the grating attachment on my new food processor.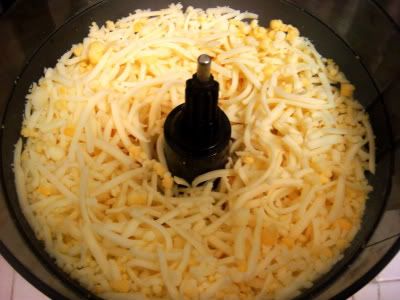 That took about five seconds to complete!! The sauce required making a roux with butter and flour, adding milk and dry mustard, tempering eggs and finishing with cheese. There are no action shots because making the sauce went quickly and required constant attention. Here's the finished product.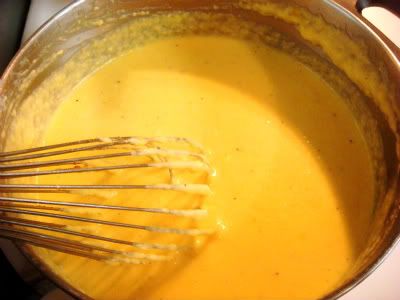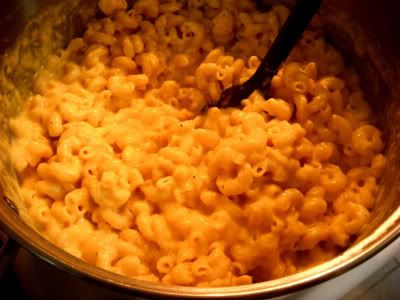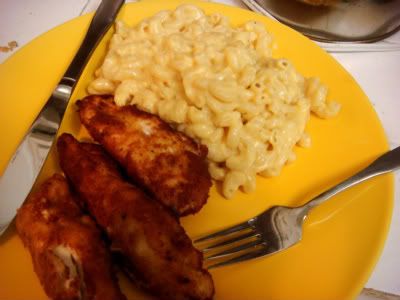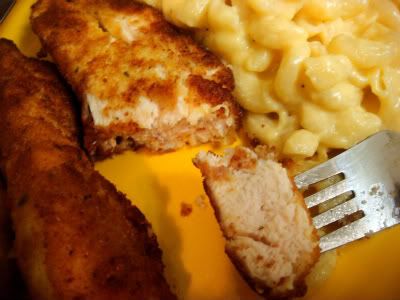 Matt and I paired the mac and cheese with some chicken cutlets that he made by dredging chicken in eggs and a flour/ seasoned breadcrumbs mixture then cooking in vegetable oil over medium heat.
All I'm going to say is good thing I had brown rice and veggies for lunch! This was a beyond delicious meal. The chicken had a nice crispy coating and the mac and cheese was so creamy! I would highly recommend this recipe although next time I think I will stick with just sharp cheddar. It does require a lot of babysitting though but is definitely worth it!
LA Galaxy
Last night, Matt and I went to see the
LA Galaxy
(aka the team David Beckham is on!) Here are some neat shots of the sunset as we were driving over: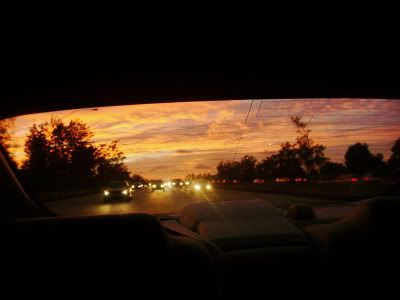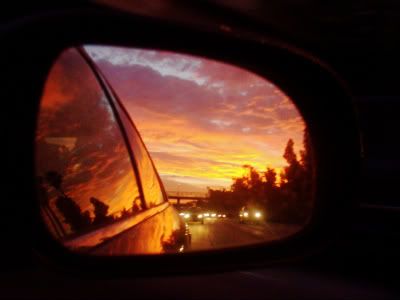 We bought a coupon deal from
Living Social
for $12 tickets earlier in the week. Clearly a lot of people bought the coupon and the stadium was not equipped for it because it took over an hour to get in and we ended up missing a good part of the first half of the game :( Bummer!
Once inside, we had a lot of fun. It was my first live soccer game :)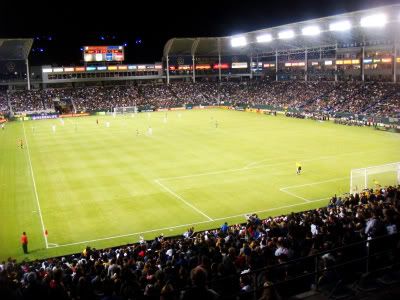 And we won!!! It was a fun and different thing to do on a Sunday. Anywayssss.... Matt picked up the new
Kinect
for XBox and the
Ubisoft Your Shape Fitness Evolved
workout program for it! I've been watching him act a fool jumping around in front of the television while I blog and now it's my turn!!!