I love making themed holiday treats! I'd been wanting to make Halloween cookies all week but finally found time for them yesterday.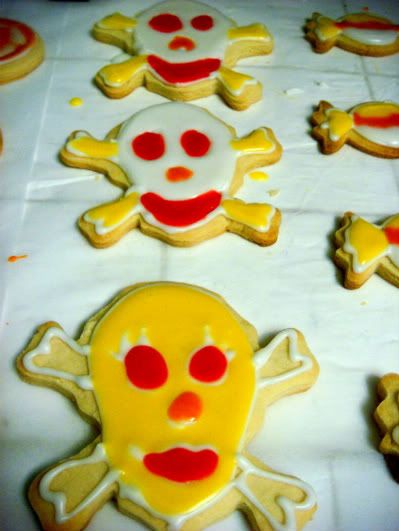 But first, let's talk lunch. Yesterday's lunch took just a couple minutes to throw together and was pretty darn delicious :)
First I steamed some broccolini in a bowl with a tablespoon of water and saran wrap over the top, keeping one corner uncovered.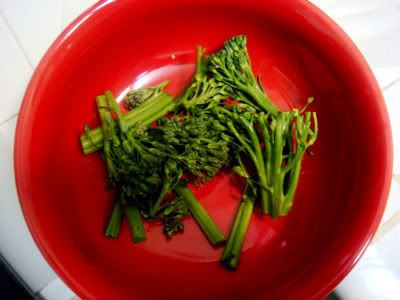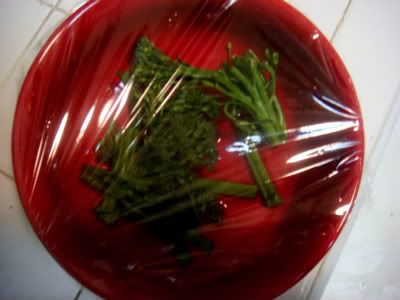 Then I added some leftover
Harvest Grains Blend
and already opened alfredo sauce.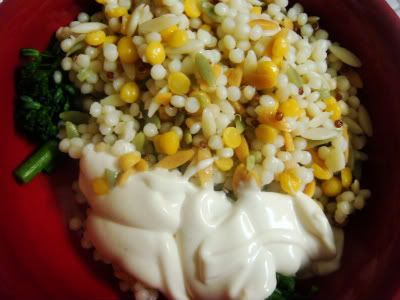 I microwaved this for a minute or two then added some shredded smoked cheese blend, stirred and enjoyed :)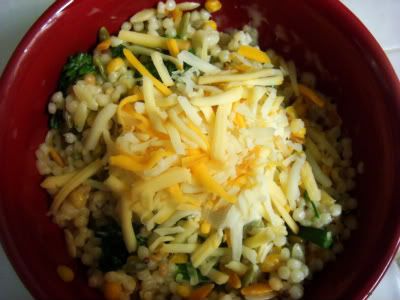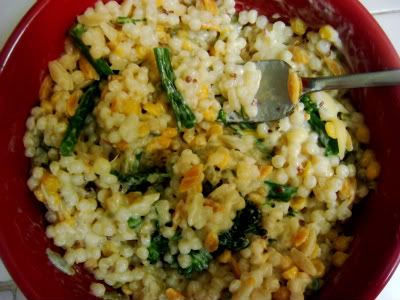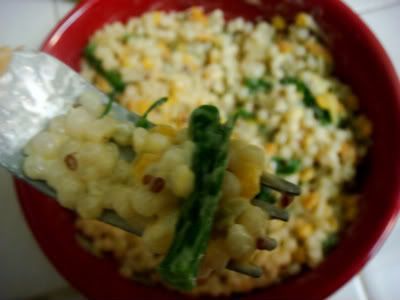 To be honest, the best part of this lunch was that it only dirtied one dish and sometimes that counts for a lot!
Now on to the sweet stuff:
Halloween Sugar Cookies!!
I used
this
No Fail Sugar Cookie recipe from
Lovin From the Oven
. I've used a few of her recipes before and she always delivers! Her
Oreo Chocolate Chip Cookies
are still Matt's favorite cookies I've ever made.
I used a new technique of rolling out my dough between two sheets of parchment paper with a bottle of wine since I didn't have a rolling pin.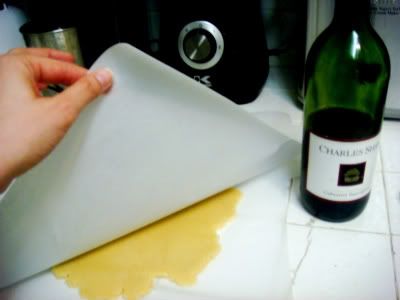 This worked really well! Especially since before I would flour the surface and rolling pin and everything would STILL stick and the cookie dough would end up too crumbly by the end from too much incorporated flour. I will definitely be using the parchment paper technique from now on.
I lightly floured my cookie cutters so that they wouldn't stick. I used a washed out PB jar lid for a circle since I didn't have a circular cutter.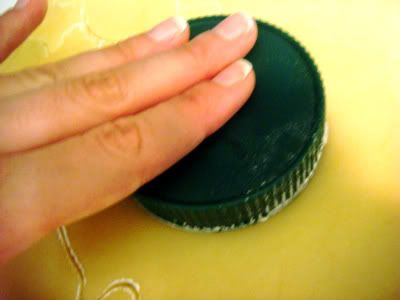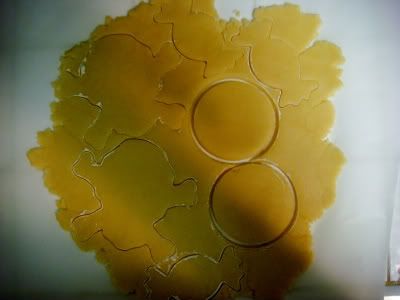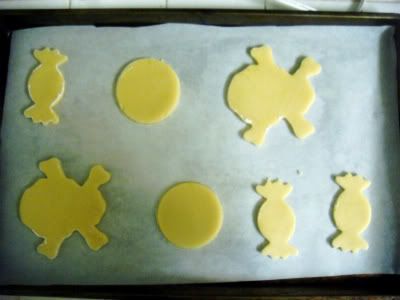 Even though I halfed the recipe, check out how many cookies I made!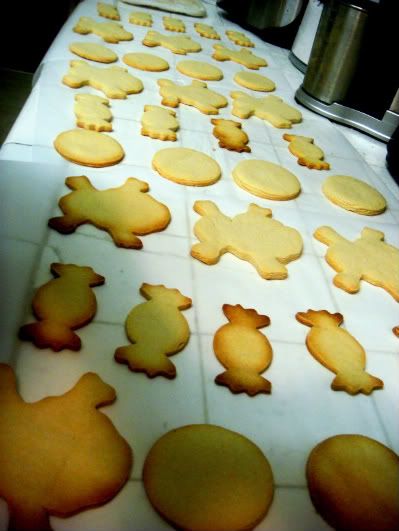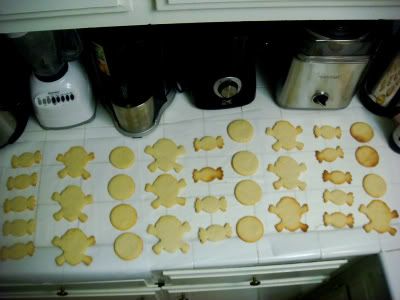 To decorate, I made a thick slurry of powdered sugar and milk that I piped out of the tip of a ziplock bag and outlined all of my cookies with it so that the next layer of icing wouldn't drip over the edges.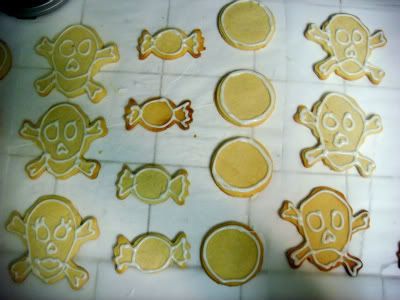 Next, I mixed up a more liquid version by using more milk to make white, yellow, orange and red icing.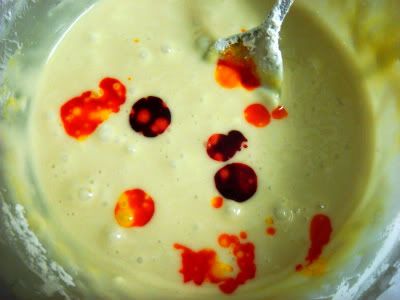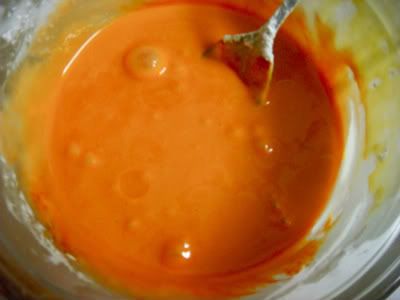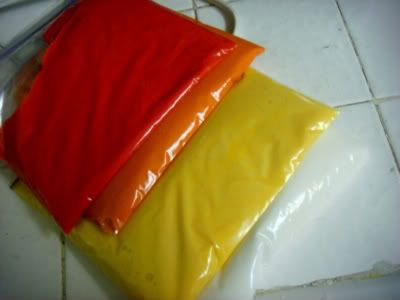 The next step was pretty messy and I kind of did it in a hurry. I attempted to color in the lines. Clearly my cookie decorating skills need some work, hahaha!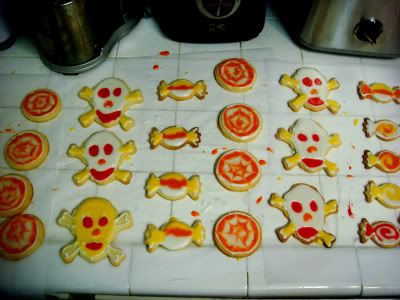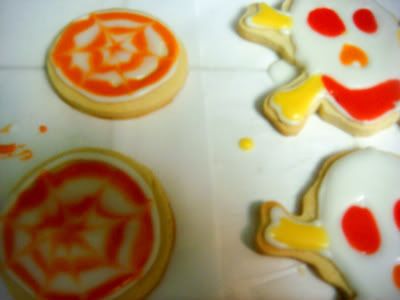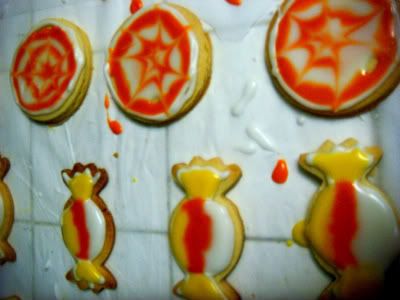 What a delicious mess! I used the leftover parchment paper from rolling the dough out to spread the cookies on for decorating to make clean up a breeze. We had friends over last night before going out and the cookies were a hit! I'm not looking forward to the four miles I have to run today :/ But I AM looking forward to the
West Hollywood Halloween Parade
!!! I'll try to take some good pictures to post.