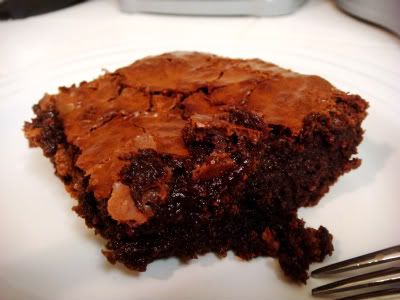 Hello, hello! It's been a little while since I last blogged. I'm afraid I've been in kind of a food rut since I made sugar cookies for Halloween. But have no fear! Matt and I stopped at the grocery store today and I have a few fun recipes in store for this week :)
I'm usually at somewhat of a loss as far as what to bake. I scour
Tastespotting
and
Food Gawker
throughout the week and constantly email myself recipes that catch my fancy. However, picking one is another story! Perhaps it was the overwhelming amount of cookies I've baked lately or the picture of ultra-fudgey brownies that caught my eye but a few days ago I proclaimed, "the next thing I bake will be BROWNIES!". I also knew I wanted fudgey, not cakey. Having remembered seeing JUST the kind on
Technicolor Kitchen
, I settled on her
Tartine's Brownies
.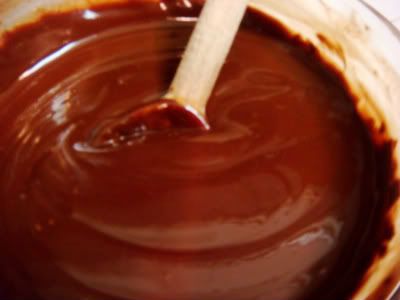 Butter and chocolate. Be still my chocolate-loving heart!
The recipe required 5 eggs and beating them with brown sugar, salt and vanilla for five minutes. Then folding in the melted butter and chocolate.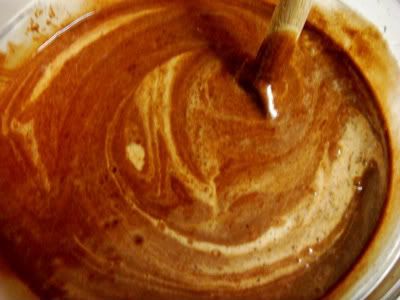 Sift the flour...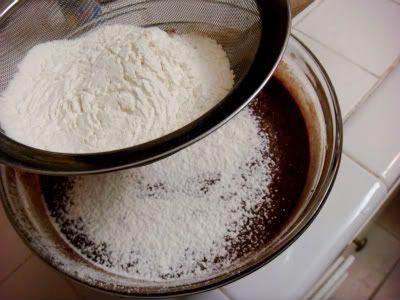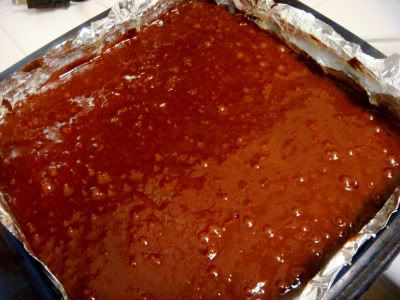 Look at that crack! The crackly top of brownies are the BEST part!!!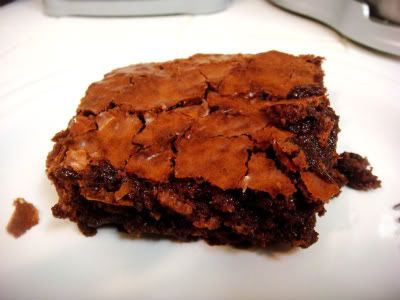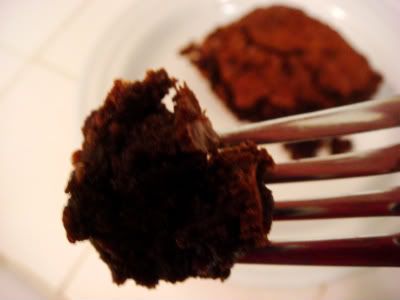 These brownies did not hold back on the fudgeyness! In fact, Matt thought they might have been undercooked. But they're not, they're just
that
fudgey!! This is a great recipe and so easy to make.
Fashion....
Sometimes I forget that this blog is also a place to share my love of fashion and fitness and I just let food bully them out of the picture. Well, I want to share some pictures from a couple fun events I was able to attend in the last couple weeks.
Here are me and my friend Natalie at the
Ford and Ching"
Fall event that our friend
Nicole
invited us to. Natalie and I are hugging one of
Scale 1:1
's hug-able Supernova lights. You can read more about the event (and see if you can spot me in another picture)
here
!
Also be sure to check me out in
this
video from a past Ford and Ching event. I'm at (about) the 1:07 mark. I'm so famous now!
And here I am with blogger and fashion stylist extraordinaire
Stylish Faith
at the
Elyse Walker
website launch party. It was great hanging out with Faith and Natalie (unpictured) and spending the night surrounded by outrageously amazing fashions! The leopard print wedge booties (bottom middle and
here
) stole my heart!! But alas, with a price tag of $1,195.00 our love will never be. I will have to admire from afar...
I am very excited about an extra hour of sleep tonight (don't forget to set your clocks!!!) Nighty night :)