Hello, world down below! I am blogging from somewhere over the Gulf as I travel back to LA from my nice long Winter break in Miami. After 10 days of vacation I feel recharged :) I hope everyone had a safe and happy holiday season. I have some big aspirations and resolutions for 2011 but first things first. I owe you a post on what I baked for Christmas dinner...
Eggnog Cupcakes!
My good friend Natalie got me the cookbook
Booze Cakes
for Christmas and this recipe comes straight from there. I will have to share the recipe with you later as it's not posted on their website and my copy of the cookbook is in my checked-in bag.
These little cupcakes were a lot of trouble but well worth it. You have to prep the cake, rum pudding filling and rum spiked whipped cream. So, lots of dirty dishes! But they were quite a hit.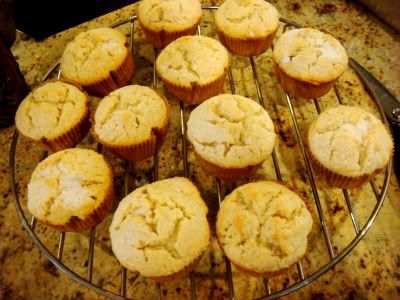 Here's a picture tutorial on how to stuff a cupcake: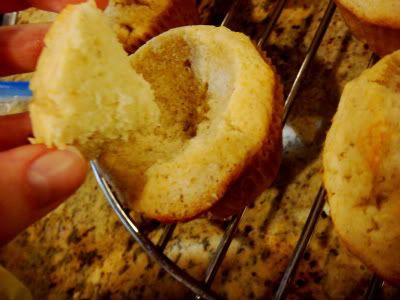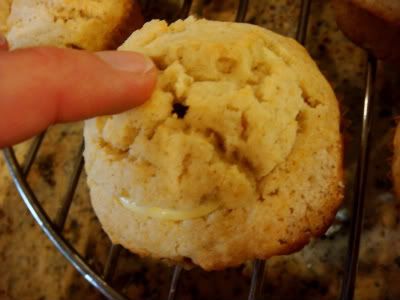 I did the handy dandy ziplock/ piping bag trick for the rum-spiked whipped cream.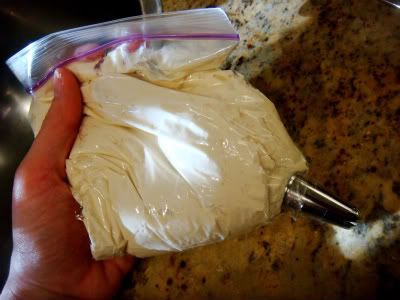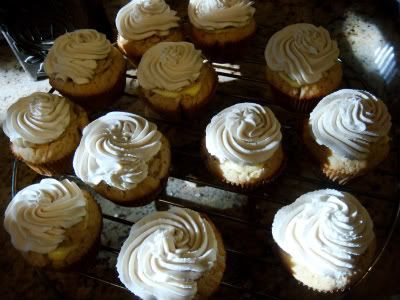 In my opinion, piping bags are the biggest little thing you can do for your baking. Tips are very inexpensive (I got a set of 6 with bag for $7 on eBay) and easy to use.
Then I dusted the cupcakes with a dash of cinnamon. Mmmm...
I couldn't help but pick a photogenic cupcake for a photo shoot in my parents' gorgeous backyard. I don't get to take advantage of good lighting like this in my apartment in LA.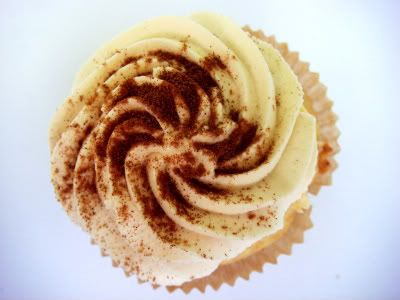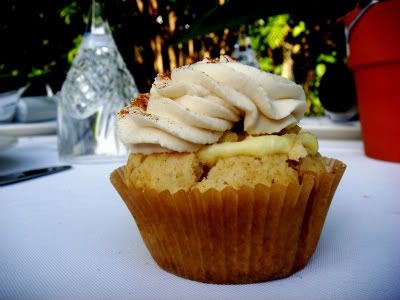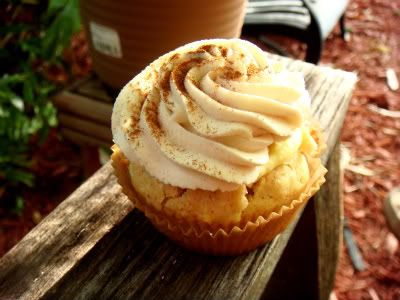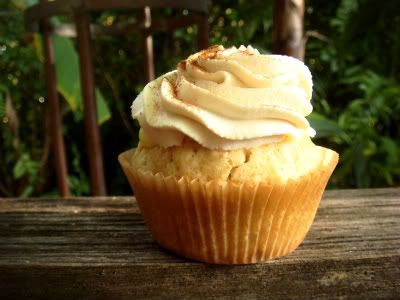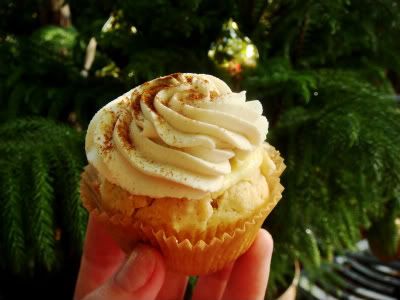 These were thoroughly enjoyed, not a single one left over at the end of the night. I kept them cool in the fridge since the frosting was whipped cream and not buttercream.
New Year's Resolutions
I'll admit I'm not very consistent with New Year's Resolutions. I
try
to be a work-in-progress, constantly bettering myself throughout the year. Sometimes it works, sometimes not so much. In any case, I would like to make some positive changes to ring in 2011. Here is a list of things I would like to accomplish this year:
put 10% of my income into savings each month
go to the farmers' market more often. Eat more locally-grown, in-season fruits and vegetables
eat at least one fruit or vegetable in every meal
pack my lunch (almost) every day!
do at least some kind of exercise 5 days/ week
add more unique pieces to my wardrobe. shop more at flea markets, vintage/thrift stores
I think these are ambitious yet perfectly attainable.
What are your resolutions for the new year?