Tonight's meal comes straight from
Oh She Glows
. When I saw Angela's recipe for the protein power goddess bowl I thought it looked amazingly healthy and delicious, I knew I had to make it. It took me over two hours to make and I dirtied countless dishes but it was very worth it.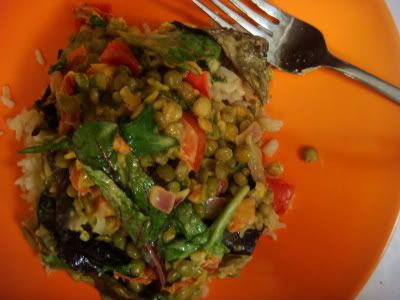 I'm never 100% sure of the protocol with blog etiquette so, to be on the safe side, I do not copy recipes from other blogs. Click
here
to be linked to the recipe.
This was my first time using nutritional yeast so I headed straight to Whole Foods after work to pick some up as I was sure my regular grocery store wouldn't have. I almost chickened out when I couldn't find it on my own but figured I had to ask since I was spending a small fortune on ingredients just for shopping there. For the curious - nutritional yeast was in the vitamins and supplements section. It was on sale for $9 (kind of pricey!) but it was a fun foodie splurge and I look forward to using it in many more future recipes!
The recipe started with making brown rice and lentils. This was also my first time cooking lentils. After some intense Googling, I think I did pretty well...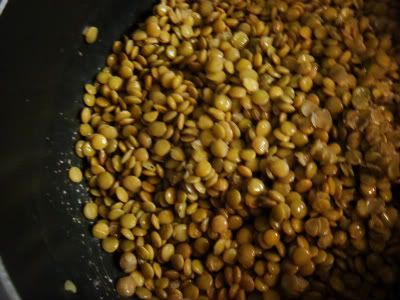 While the lentils and rice were cooking, I chopped all my veggies and made my sauce.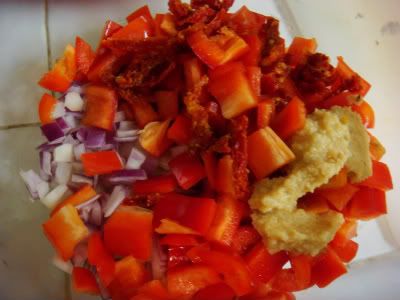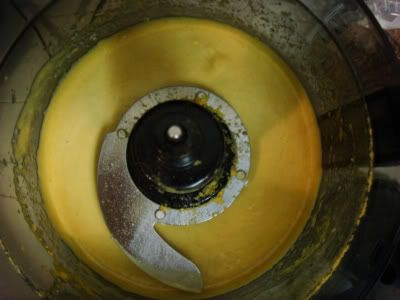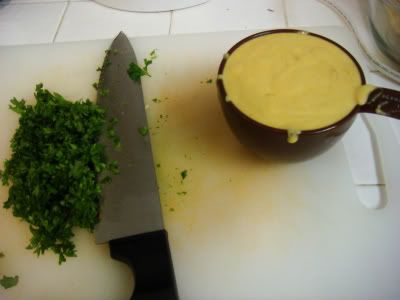 I sauteed the vegetables in some olive oil over medium-low for five minutes and then added in my lentils.
Then, I added in the dressing, brought to a boil, removed from heat and added the parsley and mixed greens.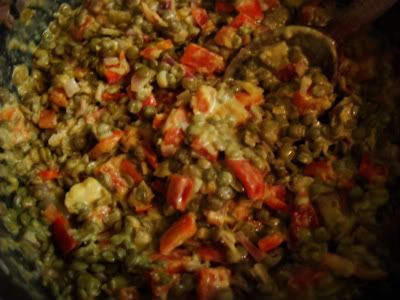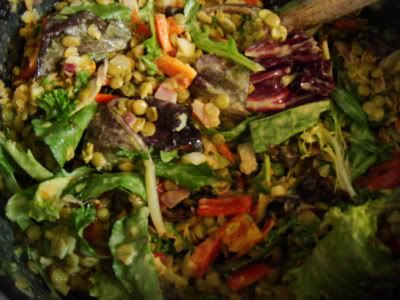 I served the mix over some rice.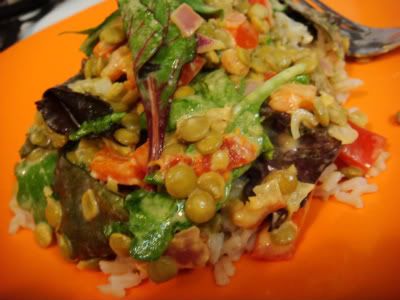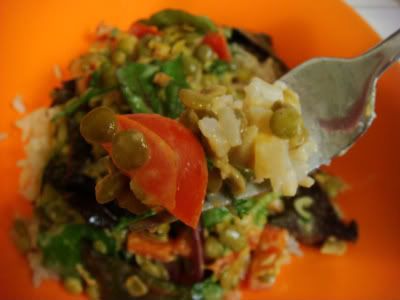 I served myself such a small serving because I ate some melba toast crackers and extra sharp cheddar with my meal. What can I say? My meal is vegan but I'm not. In any case, this meal was perfection!! It was tangy, creamy, chock full of protein, fiber and vegetables. I will definitely be making it again despite the fact that it's a little high maintenance.
This makes plenty of leftovers. My lunch for tomorrow is already packed and waiting in the fridge.
I couldn't help indulging in another vegan treat after dinner...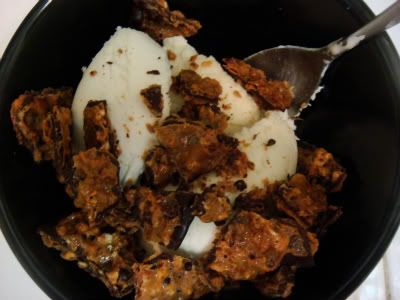 This ice cream is dairy-free, made with coconut milk. It's decadent and you can see the specks of vanilla bean in it. The Lacey cookies I crumbled into it are not vegan but are insanely delicious nonetheless.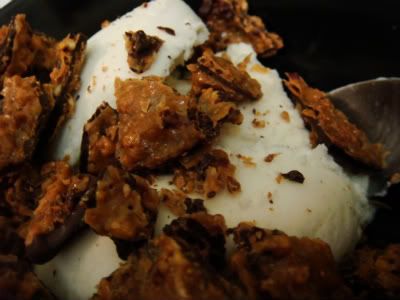 Mmmmmmm......
Sweet dreams!