I may have the strangest grocery store impulse buys. Most people might throw a box of cookies or bag of chips in their cart that wasn't on their list but I am not most people. No siree. On my last trip to Trader Joe's, I picked up almond meal and a butternut squash, neither was on my grocery list.
I'm still at a loss as to what to do with my butternut squash (soup?
butternut butter
?,
pasta sauce
?, puree it and use it instead of pumpkin?) but for some reason I got it in my head I wanted to make almond meal pancakes. I used
this
recipe.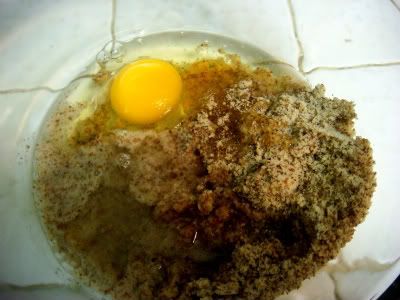 Topped with
pumpkin yogurt mousse
, maple syrup and a dash of cinnamon.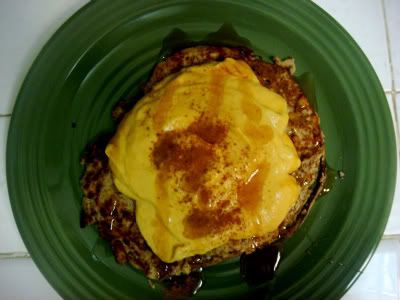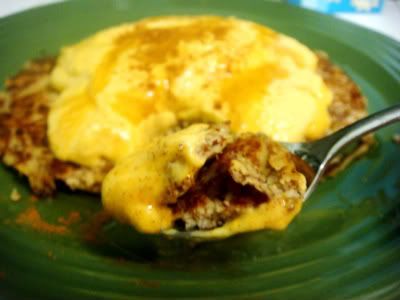 The almond meal is coarser than flour and the pancakes were difficult to flip and not as pretty as regular pancakes. Making them smaller would have made my life much easier. Overall, I would recommend this recipe, I was able to eat a nice big plate without feeling overly full. Also, I
think
they're gluten-free, but I'm no expert on the matter. They do taste "healthy" though so this recipe would not fool a full fledged, picky-eating, pancake lover!