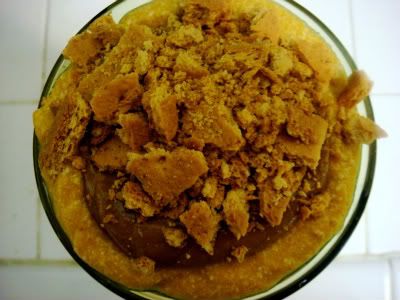 Pretty, no?
I've been seeing parfaits all over the blog world but have never created my own layered concoction. This one started with a simple and healthy recipe for pumpkin cheesecake dip. This is all you need: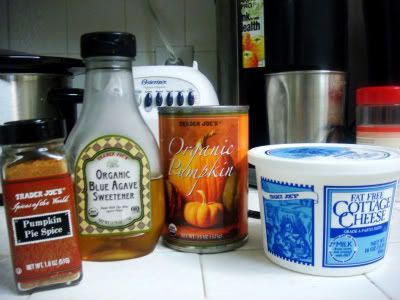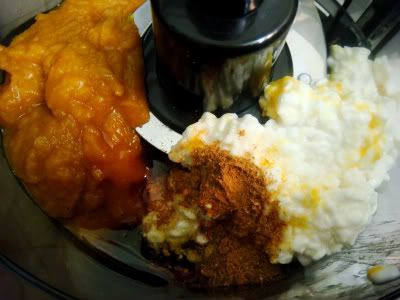 Ingredients:
1/2 cup canned pumpkin
1/2 cup non fat cottage cheese
1/4 teaspoon pumpkin pie spice
1 1/2 tablespoons agave syrup
Directions:
Put everything in a food processor or blender and give it a whir.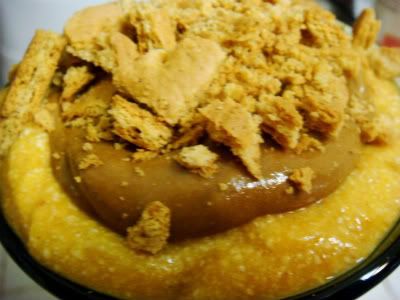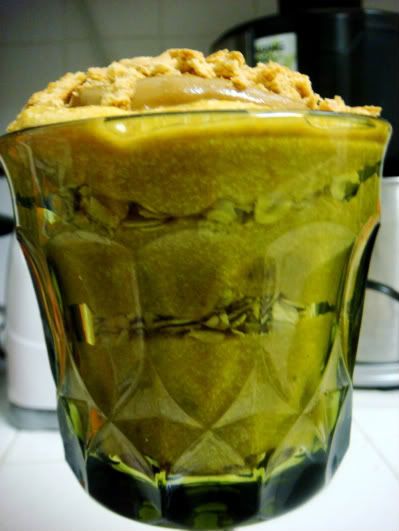 To make this parfait I crumbled the majority of a graham cracker in the bottom of a clear cup followed by layers of pumpkin cheesecake dip with rolled oats. I topped the last layer of pumpkin cheesecake dip with sunflower seed butter and the remainder of graham cracker.
This was a great fall dish, appealing the eyes and taste buds :) Also, why does pretty food taste better?