I just had to include this breakfast in my challenge for three reasons:
It's Matt's favorite breakfast
It only dirties up one pan
It's a classic!!!
First, start your bacon...


***be sure to cook a piece or two more than you plan on eating as it will be an easy and impressive addition to a sandwich later in the weekend***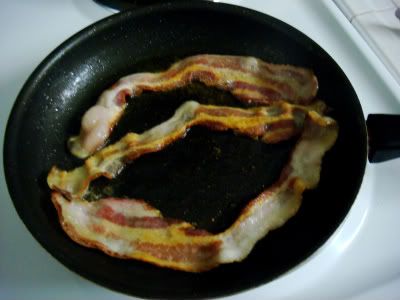 These cook over medium heat. I cooked them until they were nice and crispy, it is also important to note that they'll crisp further once you get them off the pan.
While they're cooking in their own grease, slice up your bread and put it in the toaster/toaster oven/oven/ whatever you use to toast bread.
When your bacon is done, drain off most of the bacon grease (I do this in the sink with the water running), turn the burner down to medium-low and crack your eggs onto the hot pan.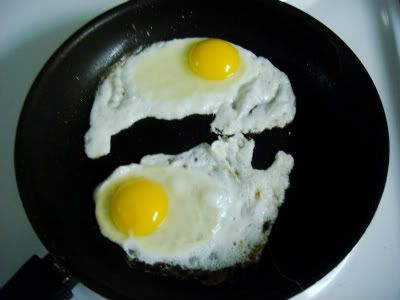 Ying Yang eggs :)
I like to give the eggs a flip (over medium?) and sprinkle with salt and pepper. Nothing too fancy here.
The whole breakfast should come together as soon as your eggs are done.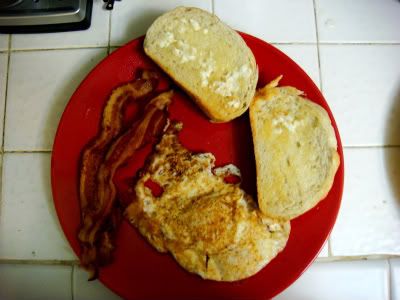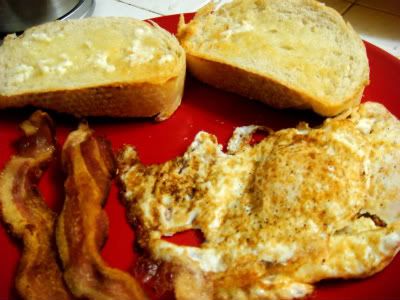 That's Matt's plate, he likes his eggs well cooked. I forwent the bacon and ate my dippy egg on a bagel thin with melted cheddar.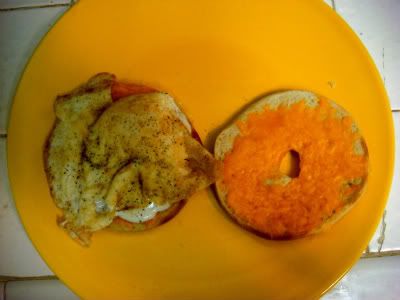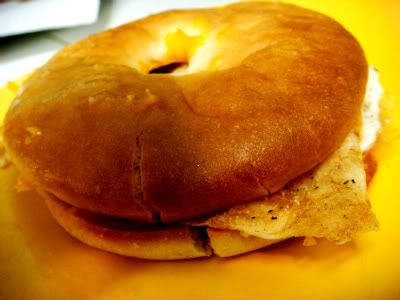 Happy breakfast :)