Yesterday I made Paula Deen's
Gooey Butter Cookies
and I don't think I need to say more. But first, while I was at Trader Joe's last, I picked up some peanut flour.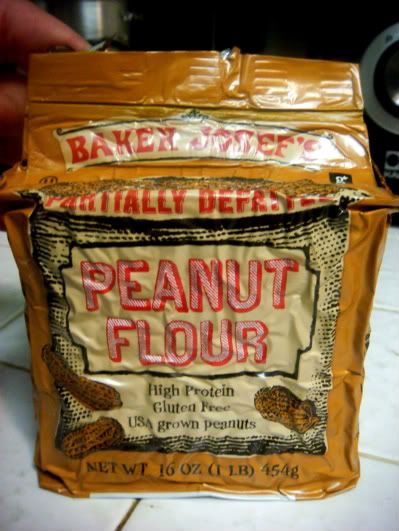 It is, as they state, "partially defatted" peanut butter. They apparently take peanuts and naturally remove 85% of the fat. I reconstituted the powder with some water to create a less fattening "peanut butter".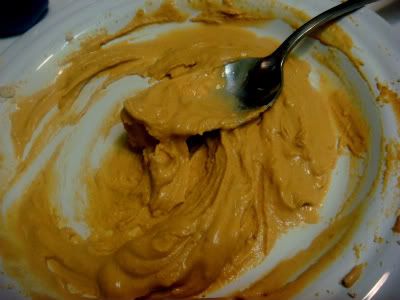 Served on top of some pumpkin overnight oats that were comprised of 1/3 cup rolled oats, 1/3 and one tablespoon almond milk, 1/3 cup canned pumpkin, 1/2 scoop vanilla protein powder, agave syrup and pumpkin pie spice.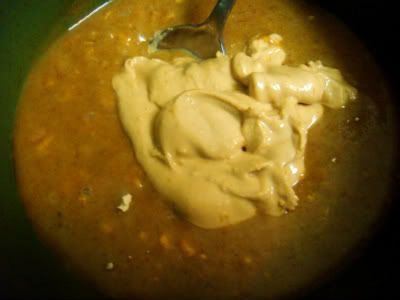 This doesn't taste exactly like peanut butter but works well as a leaner alternative. I like that I can layer it on without any guilt. Yummm reconstituted powdered peanut butter! It's actually quite tasty, I recommend.
After work yesterday I was going to go to the gym for 40 minutes of cross training and then come home to cook and blog. On the way home I saw someone enter the expressway right in front of me in rush hour traffic, lose control of his car on the slick rainy road, swerve between 3 lanes, turn his car 3/4 of the way around and NOBODY HIT HIM! I was just able to stop! After witnessing this no more than 20 feet in front of me, I counted my blessings, skipped the gym, and went home to eat a Trader Joe's goat cheese pizza and make Paula Deen cookies. Because that's what you do after a close call like that, right?
These deliciously cakey cookies have only one stick of butter (that's very few for a Paula recipe) and one stick of cream cheese (which I neglected to mention to Matt and he has already eaten half the batch!)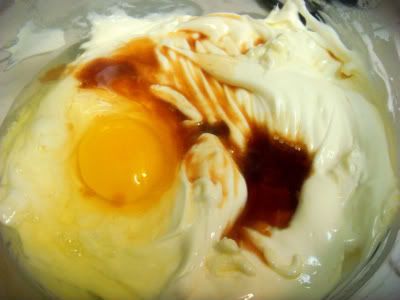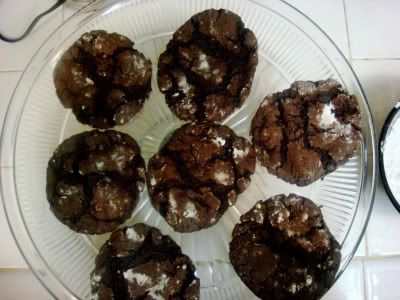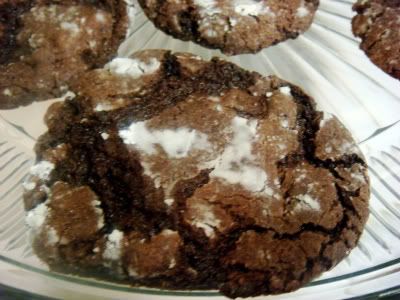 I used
this
recipe. I happened to use chocolate cake mix because it's what they had at Trader Joe's but if you go to another grocery store, I would suggest trying a red velvet cake mix. These are "semi-homemade" and very simple and delicious. Mine came out a little funky because the Trader Joe's cake mix is not the standard size but, like I said, it didn't stop Matt from taking down half the batch.
I got a special package in the mail! My
Bake it Pretty
order :):):)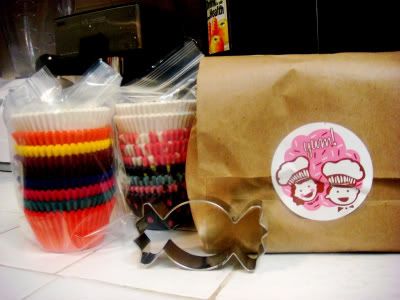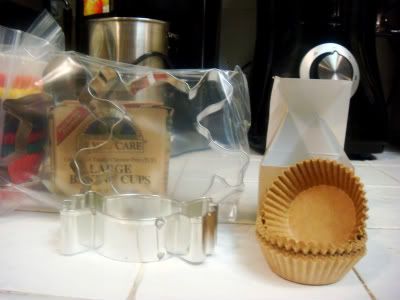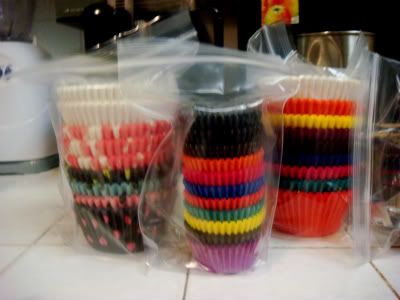 They came in cute little brown baggies. As you can see, even though I got a few prints, I stuck mostly to solid colors, I thought they would "go with" more, hahah! I do love the pink zebra baking cups I got though. I'm imagining those for cookie's and cream cupcakes.
I will be in VEGAS this weekend so I won't be blogging but expect a full recap of the food and fun when I get back!!!