This weekend I went to Vegas with Matt and some friends and I promise that once my friends put pictures on Facebook and I am able to snag them, I will post a recap of our time there. We had a blast and I wish I was still lounging by the Caesar's pool with a pina colada in my hand...
Today it was back to work and back to the gym! I missed two training workouts for my 10k but things are officially business as usual again. While I pumped my way through a strength training workout, Matt fixed us a lovely dinner of shrimp alfredo.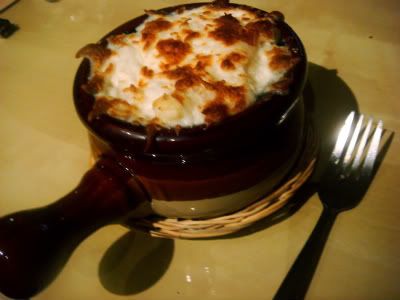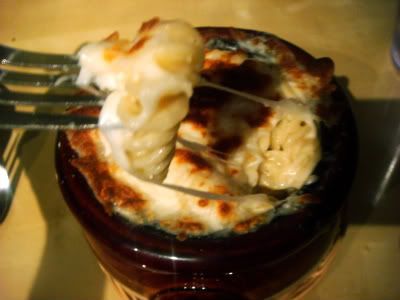 I loved the thick mozzarella cheese crust and the fact that he made the sauce extra garlicky :) This was a real treat and left me pretty much comatose. Good thing I have a 3 mile run scheduled for tomorrow...