Witch's cauldron oats aka green smoothie oats are the big sister to the green monster smoothie, same basic genetic makeup but a little more grown up. And oh boy, is she a looker - NOT!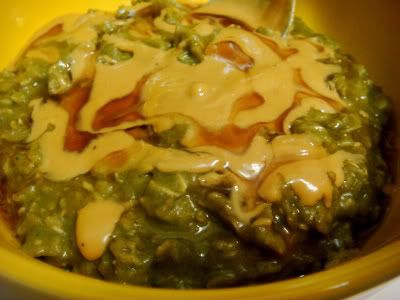 This recipe starts with a simple green monster: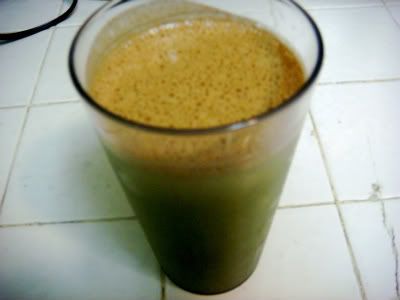 Mine included one and a half cups of nonfat milk, half a banana, two handfulls of raw spinach and a half a scoop of chocolate protein powder. Pour into a pan and bring to a boil.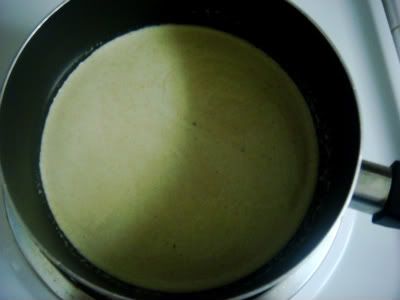 Stir in a cup of oatmeal.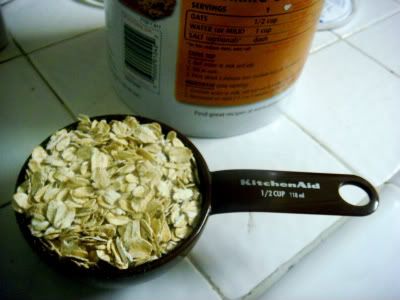 Reduce heat to medium and stir, stir, stir.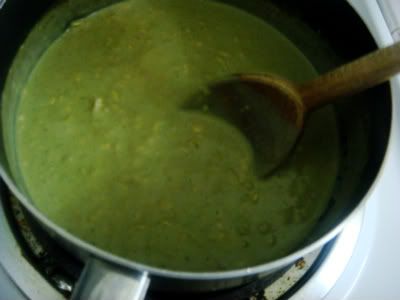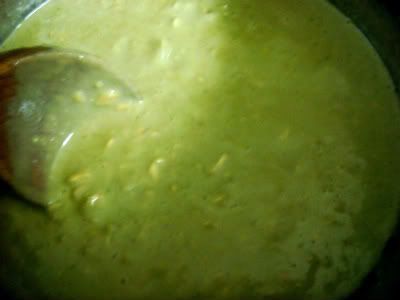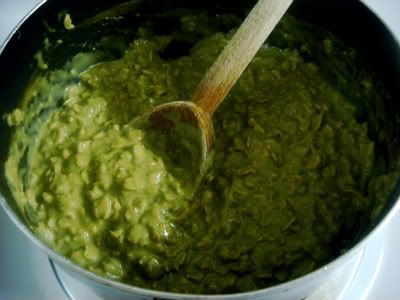 Somewhere in the middle of this process, I haphazardly stirred in 2 heaping spoonfulls of nonfat cottage cheese (approx. 1/4 cup). Then I plated it and topped it with peanut butter and a drizzle of maple syrup.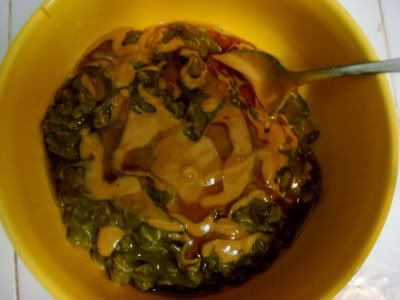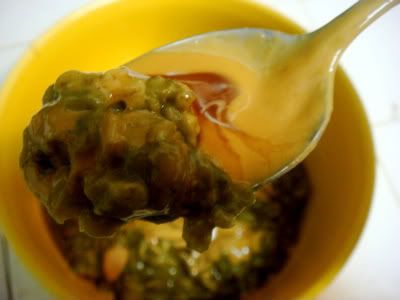 Not for the faint of heart but it sure was tasty!
Witch's Cauldron Oatmeal:
Ingredients:
1 1/2 cups nonfat milk
1/2 banana
1 cup raw spinach
1/2 scoop chocolate protein powder
1 cup rolled oats
1/4 cup cottage cheese
1 tablespoon peanut butter (optional)
maple syrup, to taste (optional)
Directions:
Blend milk, banana, spinach and protein powder in a blender. Pour into a pan and bring to a boil. Add oats and cottage cheese, reduce heat to medium and stir continuously, cooking for about 5 minutes until thickened. Add toppings if desired.
This makes two portions so if you can't find someone brave enough to eat green oats with you, you can always half the recipe or save half for tomorrow (what I did).
For those who are curious, here are the stats for one serving: