Last night, dinner was partially inspired by
this
Oh She Glows
recipe and also partially inspired by an artichoke dip recipe in the
I Love Trader Joe's Cookbook
that my brother and his girlfriend gave me. I made green peppers stuffed with rice and artichoke spread, yummayyyy!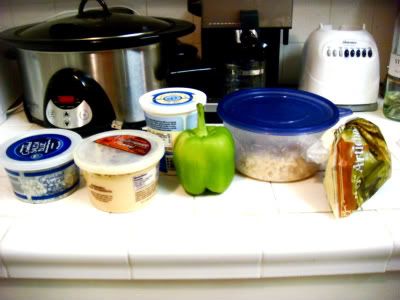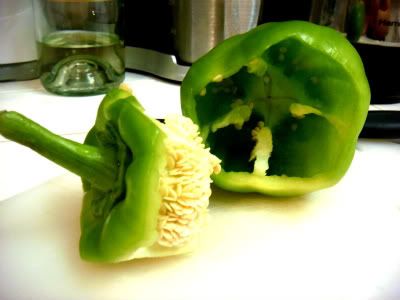 Ingredients (all measurements are estimates):
1 green pepper (not an estimate, lol)
1/3 cup brown rice
1-2 tbsp greek yogurt
1-2 tbsp hummus
1-2 tbsp bleu cheese
1/2 - 3/4 cup frozen artichokes
garlic salt, to taste
red pepper flakes, to taste
oregano, to taste
Directions:
Preheat oven to 400 degrees. Carve off the top of your green pepper. Microwave artichokes with 2 tablespoons of water for 2 1/2 minutes on high. Drain. Mix brown rice, greek yogurt, hummus, bleu cheese, artichokes, garlic salt, red pepper flakes and oregano. Stuff artichoke mix into hollowed out green pepper. Bake at 400 for 30(ish?) minutes until the skin of the green pepper is wrinkly and the stuffing is lightly browned on top.
Tada!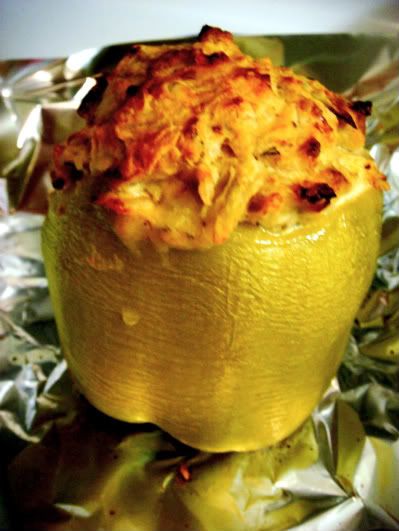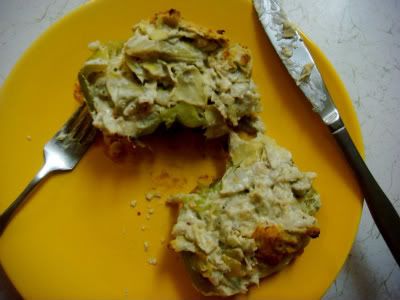 MmmmMmmMm... Look at that HOT MESS!!! This was a tasty tasty TASTY dinner! Next time I will either use less bleu cheese or substitute for a milder cheese like my beloved goat cheese. Other than that, this meal hit the spot. And, all in all, not too bad for you thanks to the use of greek yogurt and hummus to make it creamy instead of mayo or other fatty ingredients. I added a lot of red pepper flakes so mine had one hell of a kick to it! Also, it was recently brought to my attention that we have in our apartment not one, not two but three shakers of oregano thus all future recipes will have oregano in them! I would definitely recommend this recipe but I fully intend on tweaking it further.
This morning I had a "green monster" smoothie. I'll admit I have no clue as to the origin of the green monster, it has been floating around the blog world for some time now. The first blog I saw it on was
Healthy Tipping Point
but I had actually heard of putting spinach (or in this case kale) in smoothies way before when I did
The Clean Program
. In the back of the book in the recommended recipes section there was a recipe for a smoothie featuring avocado, almond milk and, yes, kale! I didn't think it was half bad when I tried it but for some reason, it wasn't until I started seeing it on blogs that I become completely obsessed with making these for breakfast. It's a great way to sneak some extra nutrition in!
Warning: NOT for the faint of heart!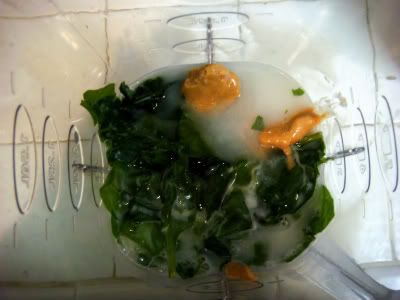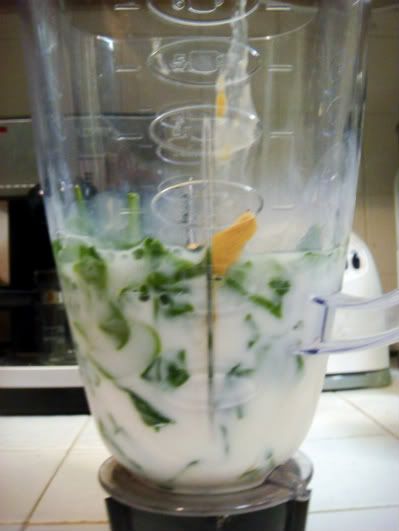 This smoothie contained a handful of spinach, half a banana, a tablespoon or two of peanut butter and enough almond milk to get it moving along in the blender. And look! My peanut butter jar is at the perfect state for overnight oats in a jar!!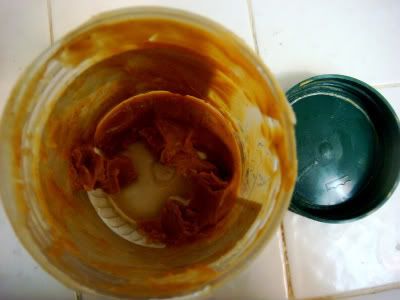 In fact, the oats are sitting in the jar as we speak...
Yesterday I posted a status update on facebook saying that the repressed 90's grunge rocker chick in me wants knee-high lace up boots! As of late I've been really obsessed with lace up boots of every color, height and heel height. I would like to invest in a good pair of flat knee-highs because I feel I would wear them the most and maybe buy a less expensive pair of high heeled lace up booties that will be fun for winter. Here are some of the ones I've been lusting after: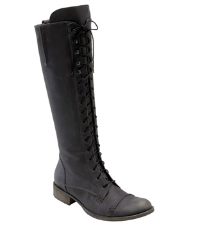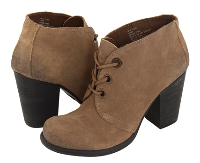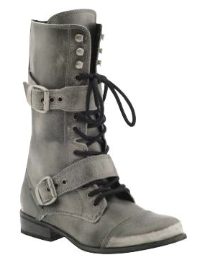 1.
Charles David 'Regiment' Lace-up boot
- $385
2.
Mia Cadet boot
- $69
3.
Aldo Lampros boot
- $130
4.
RJ Girl Amanda boot
- $150
Do you sneak extra veggies into your meals and how?
What fall styles are you lusting after??