Today's breakfast was unusual and amazing! I'm pretty sure I dreamt this recipe up, I can't really explain why else I would have tried such a thing. I bought some
Kashi
Go Lean cereal on my last trip to Trader Joe's. It looks like dog food but tastes delicious! Just the perfect amount of sweetness with 13 grams of protein and 10 grams of fiber!!! Great nutritional stats :)
Anywaysssss, I bought the cereal to go atop some honey flavored TJ Greek yogurt and then this wonderful idea popped into my head...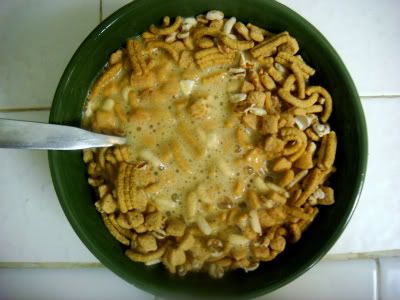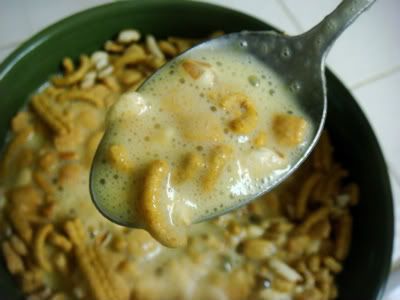 Pumpkin milk cereal!!!
To make this, I poured my almond milk into my cereal bowl so I would know how much I need (about 1.5 cups) and then it went straight into the blender with about 1/4 cup of canned pumpkin and 1/2 tablespoon of agave syrup. Blend blend blend, pour your cereal into your bowl and your pumpkin milk on top!
Pumpkin milk would be great on its own too as a drink. It made the milk nice and thick and added an extra nutritional punch! I'm not one for eating fresh fruit on my cereal as the clash of crunchy and soft textures weird me out but this was a great alternative and allowed me to get a serving of veggies while still fulfilling my cereal craving. Add pumpkin pie spice and you may just be in heaven :)
Lunch was a brown rice burrito bowl with a side of green salsa and some honey flavored TJ Greek yogurt with more Kashi cereal for topping.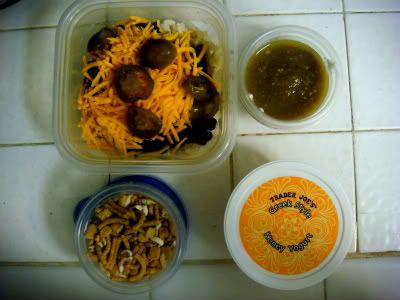 This was not the lunch I planned on but I was so excited about my pumpkin milk that I forgot to pack the rest of my spaghetti squash for lunch. Instead I scooped some brown rice, canned black beans, shredded cheddar and pickled jalapenos in a tupperware with green salsa for topping. This is one of my favorite and easiest lunches to make and oh-boy does it satisfy both my tummy and tastebuds with just a fraction of the calories of a
Chipotle
burrito bowl! I do love me some Chipotle, just not every day...
I ate my lunch around 12:30pm and ecstatically ate the Greek yogurt with cereal around 2pm even though I didn't
need
it. I will have to make up for the lack of vegetables (do 5-6 pickled jalapenos count?) in my lunch come dinner time!
Bake it pretty!
As I mentioned in my
previous post
, baking cups are ideal, nay crucial when it comes to making mini cupcakes. Because of their moist consistency and tiny size, I ruined a good four of them (which my boyfriend and his friend happily snacked on) while getting them out of the cupcake pan. To ensure such tragedy does not befall me again (dramatization), I headed over to
Bake it Pretty
to purchase some mini baking cups.
This was the plan... And then I got sucked in by all of baking supplies they offer!
I asked Matt what he thought would be an "UNreasonable" amount to spend on cupcake liners and cookie cutters to which he responded, "$15". Let's just say that I spent a more than "UNreasonable" amount and leave it at that!
Here are some of the goodies I ordered, I will show you everything once it comes in!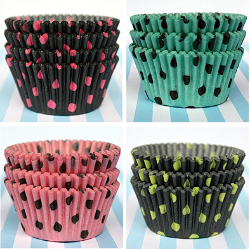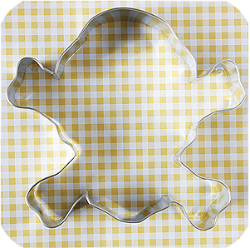 From the top we have the
Dashing Dots Baking Cups
, the
Animal Print Baking Cups
, the
MINI SIZE Hot Solid Baking Cups
and the
Skull and Crossbones Cookie Cutter
.
Between my pink zebra baking cups and skull and crossbones cookie cutters, I feel some pretty BADASS baking coming on...