But is it okay to cry over spilt almond milk, pumpkin smoothie?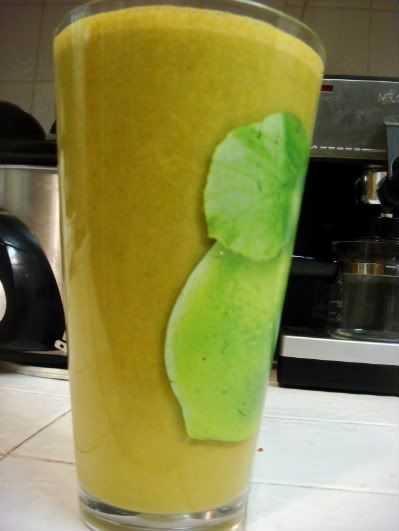 (That's an old pumpkin green monster picture)
Let's just say I had one of
those
Monday mornings! In an effort to be at work early, I made myself a pumpkin smoothie for the ride instead of other eat-at-home options I had debated. As I was loading my gym bag into my car, I spilled a good half of my smoothie on the passenger seat. Errr...... I rushed upstairs to get paper towels and Lysol to clean up the massive mess I made and somehow, in the process, misplaced my keys (which I later found in the bed sheets)! I ended up having to take my spare car keys and my boyfriend's apartment keys (I get home before him) and, with all that happened, ended up 10 minutes late to work :/
The eyes may have watered a bit but, of course, things could be much worse than spilling a smoothie in your car and I understand that! Luckily I was able to quickly turn my day around with a trip to good ole' Trader Joe's :) There's nothing a
Trader Joe's goat cheese pizza
can't fix!
Here are some new foodie TJ items I picked up that I can't wait to try!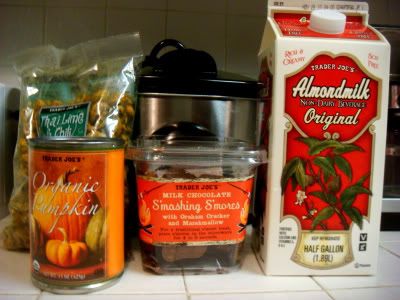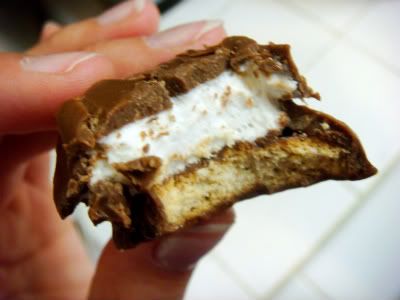 Okay, I tried the Smore's bites right away... Verdict? Yummmmm, tasty :) I better hurry up and finish them before Matt reads this and finds out that these are in our pantry!!
Epicenter Twenty Ten
Yesterday, Matt and I attended
Epicenter Twenty Ten
. When we got to the venue, it was in the middle of the desert and 110 degrees out! People were huddling in the few bits of shade and dousing themselves in water. The longest line was for the shaved ice.
Luckily things cooled down quickly as soon as the sun started going down. We made our way through the crowd to see 30 seconds to Mars, Rise Against and Blink 182. Oh wow, high school flashbacks!
Look, Jared Leto!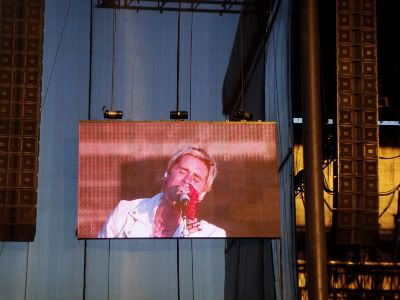 Watching Jared Leto play in 30 seconds to Mars was best described by Matt when he said it was like watching an actor playing a rockstar and this is what he imagined. Leto called the audience "crazy motherf***ers and gratuitously flashed is abs all while wearing way too much leather for 110 degree weather.
And here are Matt and I after way too much time in the sun...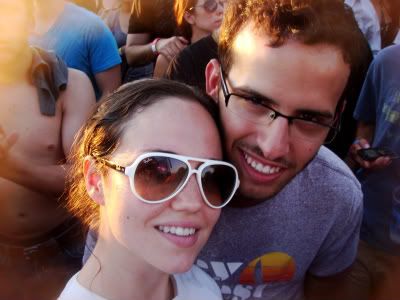 Rise against was good but truthfully I didn't know too much of their stuff.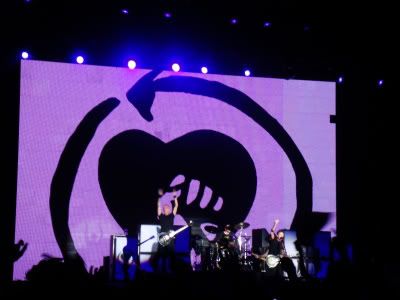 Then there was the main event straight from my high school years...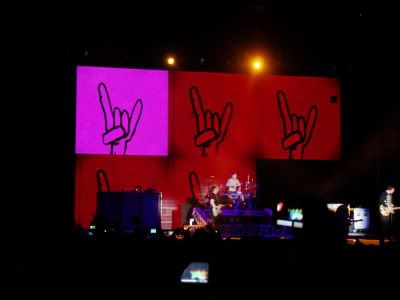 BLINK 182!!!
I had started to get a little grumpy by this point from being in the heat with little to no personal space. I used to go to the warped tour every summer but I'm 25 now, not 15... But it felt like high school all over again when Blink started playing and I knew every word!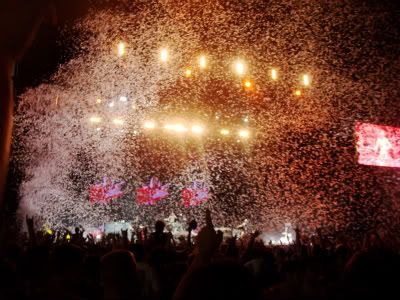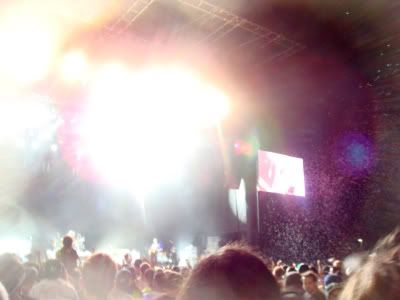 The show ended with confetti and, of course, the crowd demanded an encore. They wouldn't take no for an answer but nothing was happening... I was ready to throw in the towel but Matt insisted we wait. And then, all of the sudden, the curtains dropped...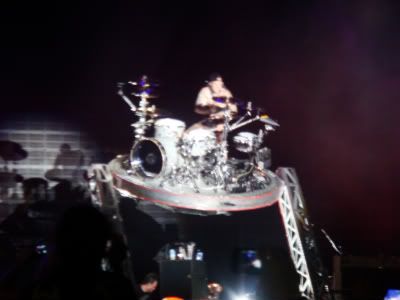 They had been setting up a drum contraption for Travis Barker (sorry for the blurry pic)! During his drum solo the contraption turned, even making a 360 with Travis completely upside down and all the while he didn't miss a beat. Pretty freaking cool!
As much fun as I had, I think from now on I will stick to outdoor concerts with assigned seating like
The Hollywood Bowl
! Getting a little old for sweaty hoards of people and mosh pits!
What is the coolest thing you've ever seen at a concert?
What is your favorite type of venue?