So I'm making progress with the pumpkin oats! Today, I used equal parts oats, pumpkin and almond milk (1/3 cup). This may have been a good ratio for overnight oats but they were a little dry out of the micro however worlds better than yesterday's.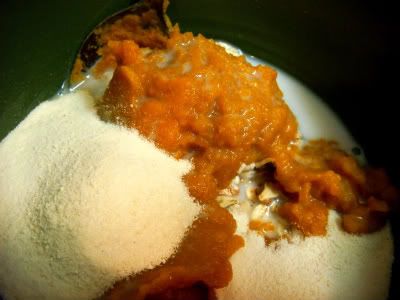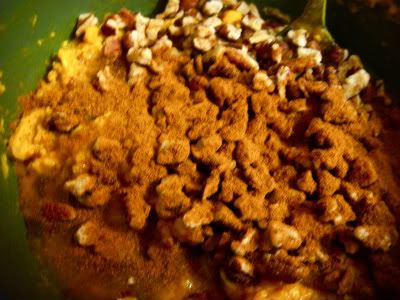 I added agave syrup, maple syrup, chopped pecans and cinnamon to the mix. This was a tasty breakfast but still room for improvement!
After work I went to the gym. I did a good 30-40 minute strength training routine done in cross training style. It was a killer! I have a feeling my legs will be KILLING tomorrow!
Dinner was Trader Joe's Chimichurri Wild Pacific Salmon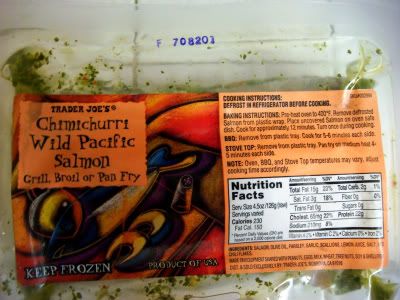 Good, short ingredient list!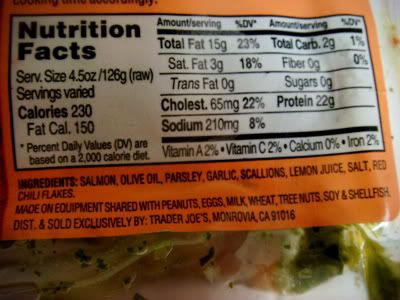 I served this with a medley of roasted vegetables (zucchini, cauliflower, patty pan squash and brussel sprouts.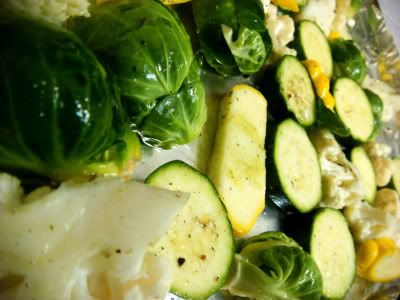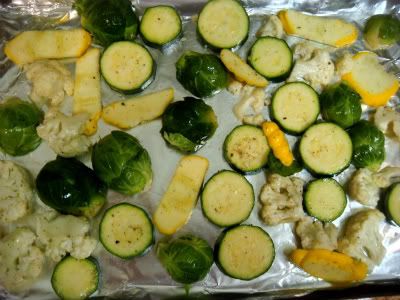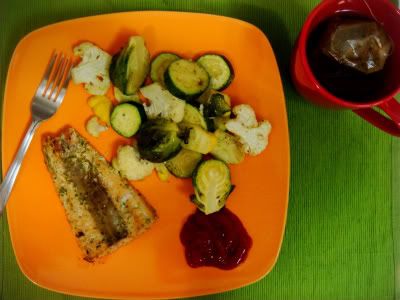 This was actually my first time eating brussel sprouts. Conclusion: Brussel sproust are NOT BAD!!! They were actually pretty good with ketchup on the side. This was an ideal post-workoutm meal. Full of protein and nutrition! Yummm!