are these:
But first, dinner! I made a buffalo chicken quesadilla.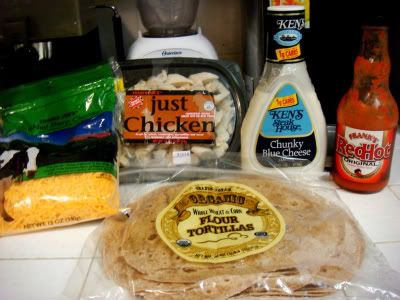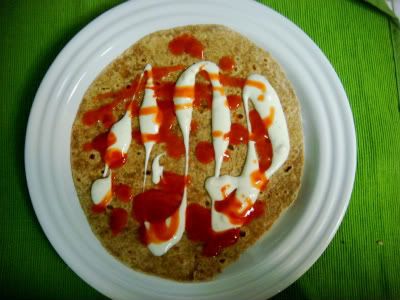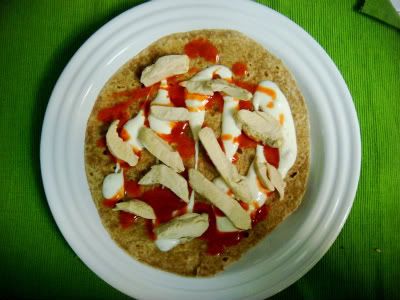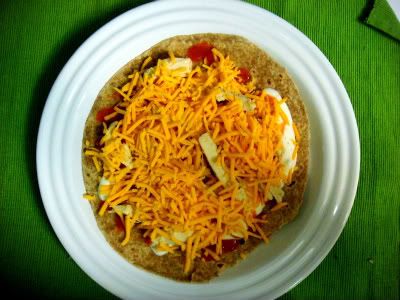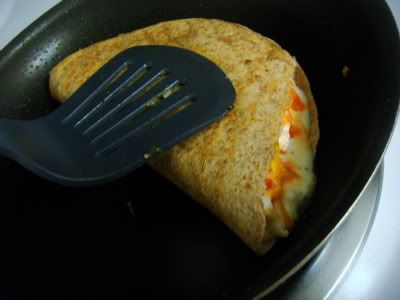 I filled the rest of my plate with roasted brussel sprouts and cauliflower.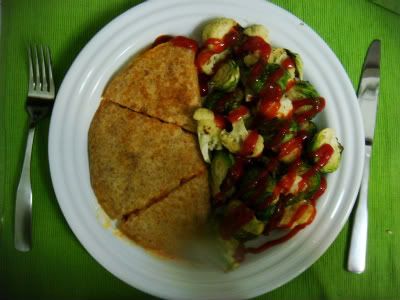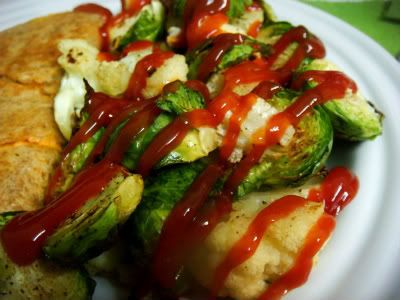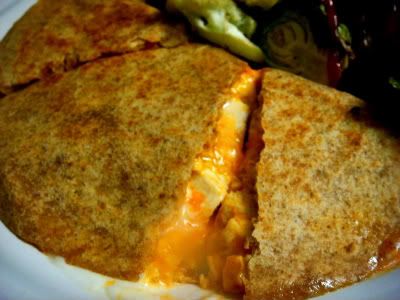 Buffalo Chicken Quesadilla
Ingredients:
whole wheat tortilla
2 tablespoons bleu cheese dressing
1-2 tablespoons Frank's Red Hot
1/2 cup cooked chicken
1/3 cup shredded cheddar cheese
Directions:
Spread dressing and hot sauce on the tortilla. Layer chicken and cheddar cheese on. Heat a skillet with non-stick spray to medium heat. Lay the tortilla flat on it and let it sit until the cheese begins to melt on the edges. Gently fold in half, pressing down with a spatula and cook for another couple minutes. Flip and cook for a couple more minutes.
To make roasted veggies, preheat your oven to 400, toss veggies with olive oil, salt and pepper and lay on a roasting pan. Roast for about 30 minutes, stirring halfway through.
Dinner was amazing! I made sure to eat all my vegetables first before enjoying the cheesy goodness that was my quesadilla :)
But moving on to the gooood stuff! Chocolate cupcakes with chocolate frosting!!!
I used
this
recipe from
Cupcakes take the cake
and halved it because I simply did not have enough butter, the HORROR!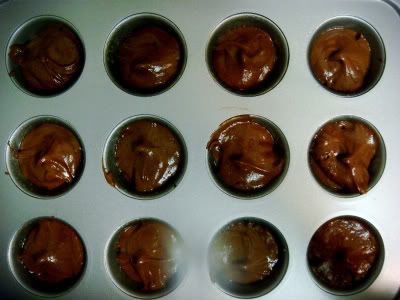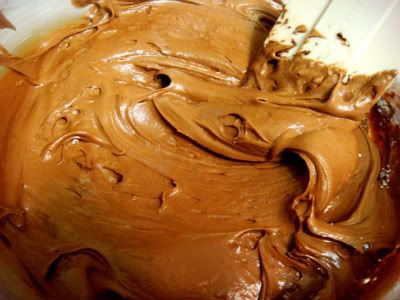 I've never used a piping bag before and just recently purchased one for $6 on eBay complete with 6 piping tips: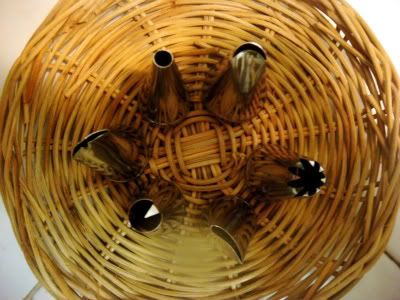 I think I got the hang of it...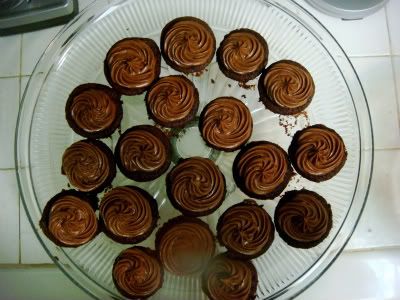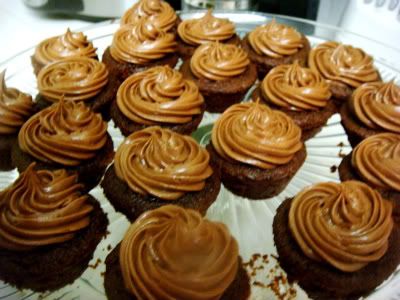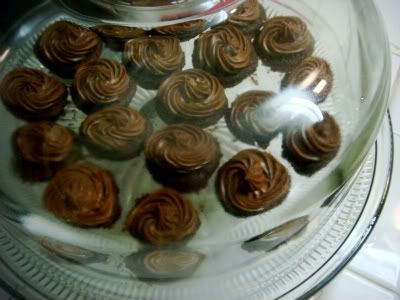 I LOVE how the frosting came out and overall they are so beautiful and delicious; looking at them makes me smile :):):) I also love how tiny they are. My other cupcake pan is pretty huge so it's difficult to finish one entire cupcake but these are bite-sized and perfect for snacking. What would have made 6 normal cupcakes made about 24 baby cupcakes so even with the 2-3 I ate in the process, that doesn't even equal one whole regular cupcake. My only complaint is that they were difficult to get out of the pan, I definitely need to get mini cupcake liners.
Also, this pan is another wonderful kitchen purchase that Matt's parents bought for us :)
Foodie Challenge!
As promised, I'm going to tell you about the foodie challenge I am facing this weekend head-on! My friend Nicole wrote me because her boyfriend is coming to town next weekend (Friday night - Sunday afternoon) and she wants to cook him something that won't take too much time and will make her appear to be a better cook than she is.
Excuse the corny expression but I had to put my "thinking cap" on for this one! I also wanted to implement a few parameters for myself:
the menu should be inexpensive - which I hope to achieve through ingredient overlaps
non of the meals should be overly time-consuming or require special equipment
meals should be boy-friendly (think steak and bacon) while still having fruits/ vegetables and a sophisticated touch
I have created a menu complete with breakfast, lunch, dinner and desserts and over the course of this weekend, I will be making and tweaking these recipes along with possible additions and tips for healthy substitutions. I will also include a grocery shopping list and show what prep work can be done beforehand to make the recipes quick to throw together!
Here is the menu I created:



I'm really excited to get started on this! Stay tuned...