Hello again, blogworld!
You may (or may not) remember me from
Dani Brava
. So why am I starting a new blog you ask... Well, I had begun my old blog with the intentions of it being a fashion blog however it quickly turned into a food blog. What can I say? I love food! Also, while I based the name of the blog off of one of my favorite childhood pictures that had the caption "dani brava", "dani brava" means "upset dani" and I decided I wanted a new, more upbeat blog!
And so, Dani Does It is born! This is not a fashion blog, this is not a food blog, this is not a fitness blog. This is a place for me to rant, rave and indulge in all of the things I love! It is a glimpse into my life: what I do, wear and eat. And so, here are some of what makes me tick...
FOOD!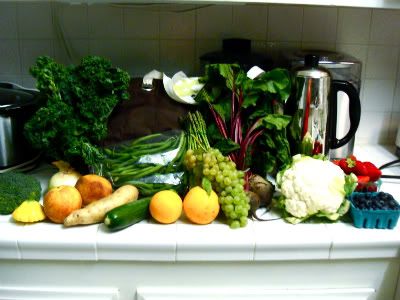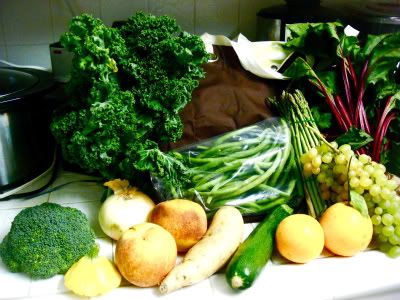 Every Sunday I try to make it to my local farmers' market to pick fresh, seasonal, locally grown fruits and veggies. This week I took home:
head of broccoli
patty pan squash
onion
bunch of kale
2 peaches
1 white sweet potato
bag of green beans
zucchini
asparagus
2 oranges
champagne grapes
beets
cauliflower
strawberries
blueberries
Even though farmers' market produce spoils much quicker than regular produce it is always so much more flavorful, lower in price and I love supporting local farmers! I can't wait to show you what I have in store for all of these goodies :)
FASHION: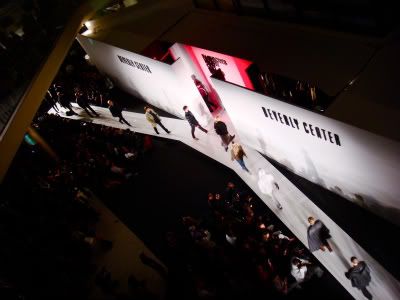 The first picture is from Fashion's Night Out that I attended in Los Angeles last Friday. While my friend Natalie and I weren't able to hit up all of the spots we wanted to, we did catch a fashion show at the Beverly Center and sipped champagne while shopping late night. That is a successful night in my book!
The second picture are some recent acquisitions I picked up while in Vegas over Memorial Day weekend. First are the
Rift Valley Shorts
and a version of
this belt
from
Anthro
. Luckily I found the perfect companion to my beaded belt in this
American Apparel Full Woven Skirt
! Check out the adorable giraffe print on the shorts (can't get over it!):
And what is Fashion's Night Out without a few choice purchases. Along with two unphotographed dresses and one unphotographed skirt, I got a matte red MAC lipstick I've been craving and a duo of solid and glitter polish at Sephora to layer.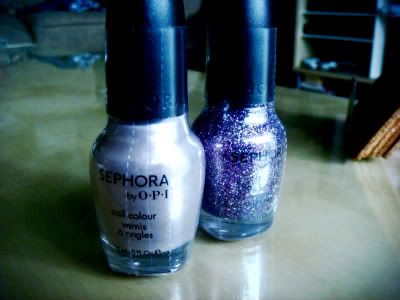 FITNESS:
I recently did something crazy and cashed in a $50 credit on
Gilt
for my very first yoga mat and some pilates DVDs. I think my priorities in life might be shifting! I got the DVDs for those days that I simply can't make it to the gym.
My boyfriend Matt and I also just signed up for the
Malibu Canyon Dirt Dash 5K
which I'm admittedly a little nervous about since I've fallen out of running shape. I've also decided to do the Turkey Trot 10K on Thanksgiving to whip my bootay into shape. I've only run one 5K before, never a trail run or 10K so these two upcoming races will both be new experiences for me. I don't aim to set a new PR, I just want to get out there, have fun, and finish strong!
I'm excited to be baaaaaaaack!!!