That's meeeeee!
I feel like a bag lady every time i leave my apartment in the morning.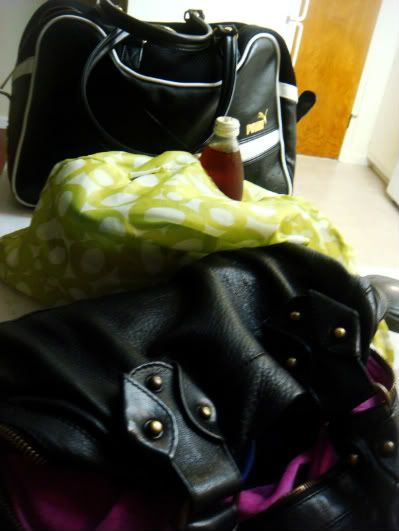 In tow this morning, as per the usual, was my purse, lunch bag and gym bag. If I don't bring the gym bag packed with me in the morning, the gym will not happen in the afternoon. Coming home between work and gym is gym
kryptonite
! I found an
LA Fitness
on my way home from work that is also much nicer than the one near my apartment so it's been working out well so far.
This morning I nearly perfected pumpkin oats. It went unpictured but I think I will nail it on my next attempt!
Lunch was prepared last night as my goat cheese pizza baked. It came straight out of the
I Love Trader Joe's
cookbook my brother and his girlfriend got me.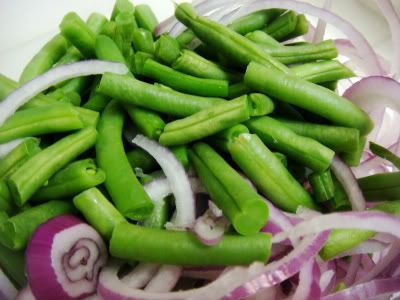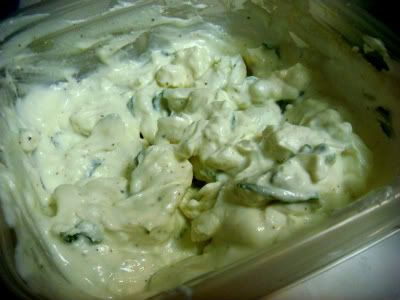 It was steamed green beans with sliced red onions with a greek yogurt, feta (I substituted goat) cheese, lemon, pepper and fresh basil (that came from my garden) dressing. It made for an different, tasty lunch.
*Disclaimer: I could smell the pungent red onions THROUGH the tupperware! Do not eat this if you want pleasant breath. But... if you are like me and you live with your boyfriend... Your boyfriend who, last week, came home from work drinks literally smelling and tasting like a
garlic roll
(apparently the appetizer he ordered was literally whole cloves of garlic) then absolutely DO eat this as revenge!!! Hehehe!
After work, I headed straight to the gym where I did a mix of weight machines, free weights mixed with spurts of cardio
(burpees are NO JOKE!)
and 10 minutes of light cardio on the elyptical. It was one of those a-little-bit-of-everything workouts and just what I needed since I didn't want to be there and my attention span was extra short!
I knew I wanted to try my hand at stuffed peppers again today but I also knew I would have to cook the rice and that would take 35-40 minutes. I was hungrayyyy from the gym so while the rice cooked, I made Angela's
High Protein Chocolate Carob Pumpkin Pudding
minus the carob! This was a great recovery snack and so tasty :)
To make it EXTRA chocolaty, I poured my almond milk into a mostly empty chocolate syrup bottle.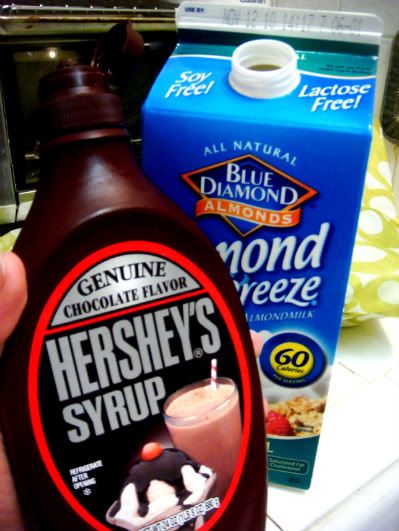 I mixed one scoop of chocolate protein powder with 1/4 cup of my chocolate almond milk with a whisk.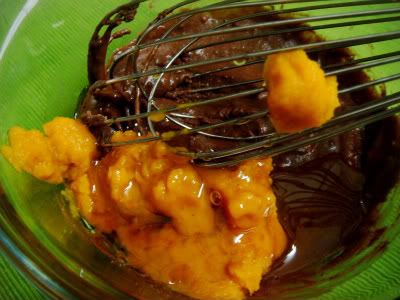 Then I stirred in 1/4 cup of canned pumpkin and enough agave syrup to sweeten it up.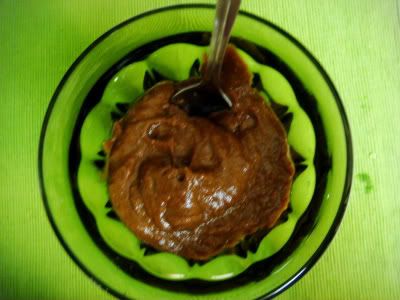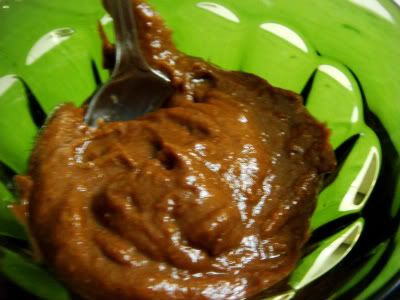 This was an ideal post-gym snack. It is chock full of fiber and protein. I also really enjoyed the way it tasted... it was smooth and chocolaty but definitely had some yummy undertones of pumpkin. This was such a treat, you must try!
This was definitely my spin on her creation but pop over
here
for hers :)
Attempt number two of the stuffed
green peppers
went really well!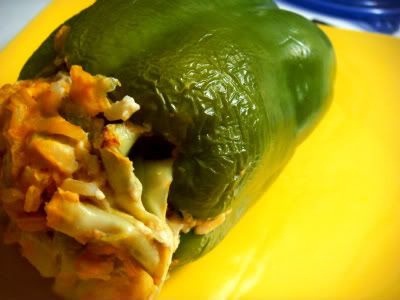 The stuffing mix was comprised of brown rice, artichokes, greek yogurt, goat cheese, leftover
pink sauce
. This stuffing was even better than my first attempt! Only complaint is that the pepper itself didn't get as soft as last time. I pulled it out earlier because it toppled over on the baking dish. Perhaps next time I will nuke it in the microwave like Matt's mom says she does...