Matt and I completed a 2.66 mile loop tonight and I think we're both feeling good about Saturday :) The run started out a little rough because Matt set the pace and it was a little fast for me. I may be in better endurance shape than him but his legs are longer and what is a nice jog for him is almost a sprint for me!
Here are the stats of our run: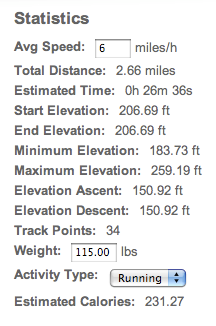 I was hungryyy when we got back from our run so I immediately started on dinner. I roasted a medley of brusselsprouts and broccolini and grilled me some chimichurri salmon.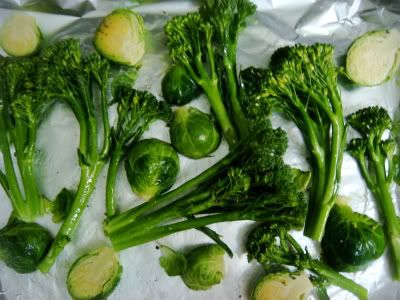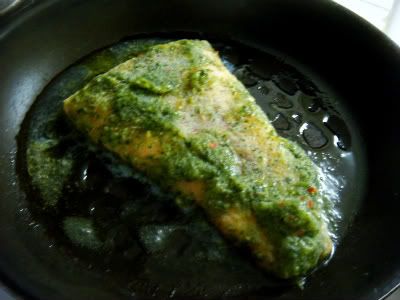 I mixed together my remaining Greek yogurt (1-1.5ish tablespoons) with the juice of half a lemon, 1 teaspoon of crushed garlic, dash of garlic salt and a healthy amount of chopped fresh dill.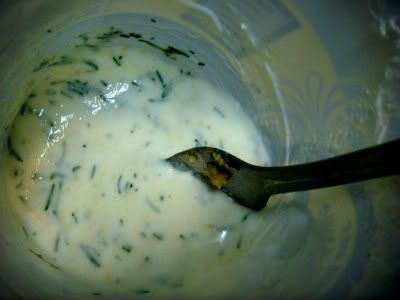 This sauce went right on top of the salmon. What a yummy healthy dinner!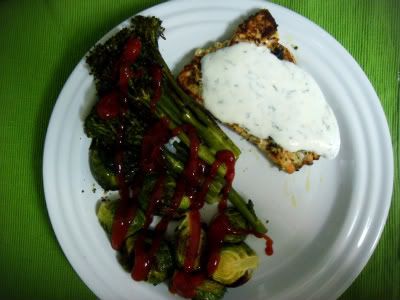 Oh no! It seems something's missing!!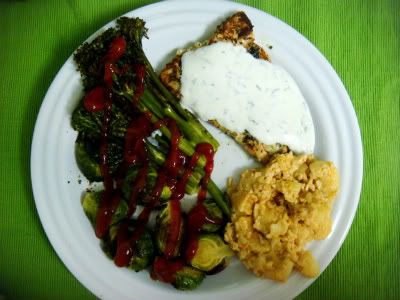 Much better! Some leftover macaroni and cheese from our trip to
Baby Blues BBQ
finished off this tasty meal :)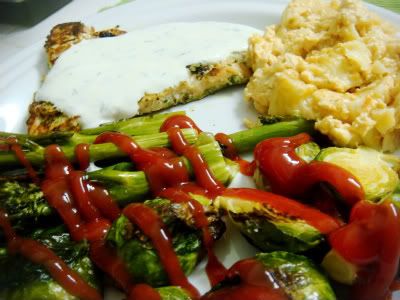 Now how 'bout that for portion control ;)
I've learned the trick to eating my veggies is KETCHUP! I'm sure other sauces would work too...
What tricks do you use to help you eat your veggies?
What method of cooking do you prefer for veggies? Right now, I'm loving roasting!