I enjoyed my
Chocolate Protein Pumpkin Rice Pudding
so much that I made it again on Friday! It really is a pretty ideal breakfast, protein, fiber and a serving of veggies in the AM, yum :)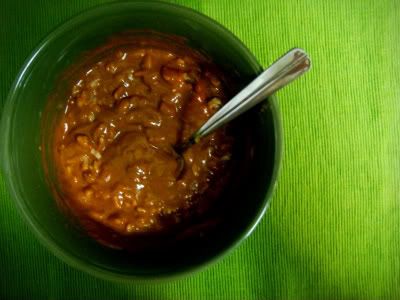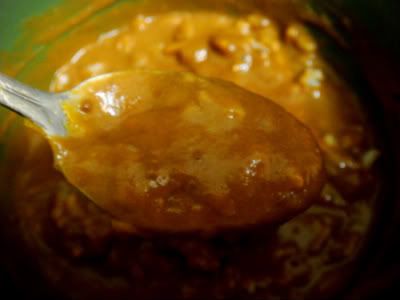 For lunch, I packed an easy cheesy burrito bowl!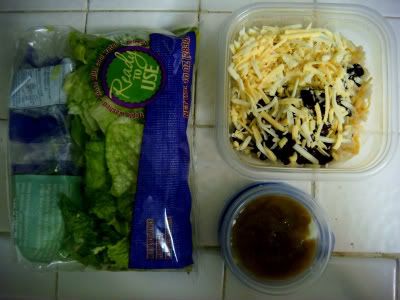 In the bowl is a few scoops of brown rice, 1/2 can black beans and a handful of cheese. On the side, I brought a mini tupperware with some greek yogurt and green salsa and some lettuce (that I didn't use) for topping. I also brought some veggies for added nutrition.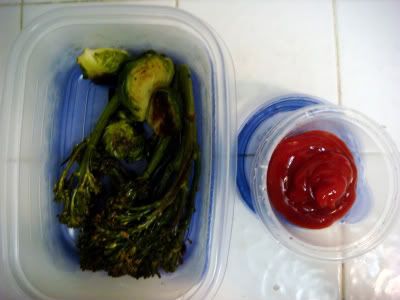 I ate my leftover grilled brusselsprouts and broccolini with ketchup around 11:30am and my easy cheesy burrito bowl around 1:30. While running some errands, I decided to check out some of the pumpkin spiceness going on at Starbucks! Unfortunately, while it felt like it was getting chilly earlier in the week, this is what my dashboard looked like Friday afternoon: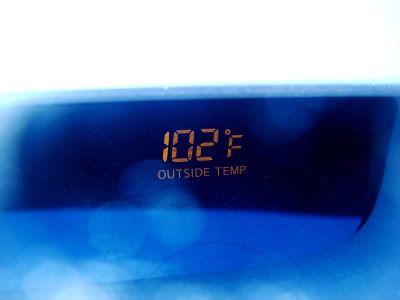 Due to this and the fact that I don't really drink coffee anymore, I ordered a non-fat iced grande awake tea latte with one pump of pumpkin spice and two Splendas.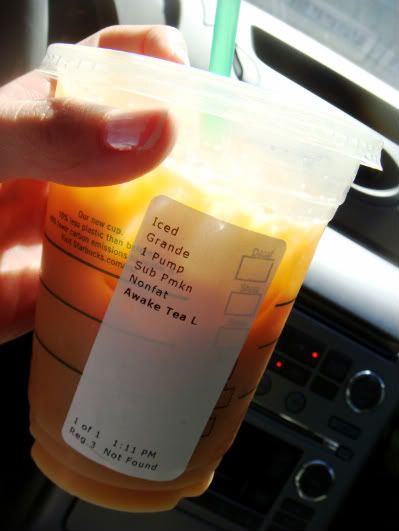 I normally have a very boring order (unsweetened iced or hot green tea) but sometimes you have to go all fancy shmancy crazy Starbucks customer on them! I think they like it...
What is your go-to Starbucks order?
What seasonal flavors are you looking forward to this year?