there's a new winter squash in my life! Okay, okay, don't
move
over, there's enough room for both of you!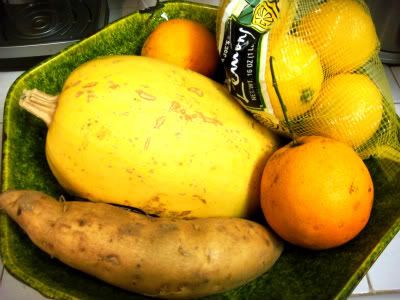 Enter: spaghetti squash!!!
Spaghetti squash has been a favorite of mine since last year and I was so happy to see a bin of them at Trader Joe's on my last visit. Now this particular spaghetti squash is not for tonight. No, I have plans for him tomorrow....
I feel like I've been posting a lot of recipes found elsewhere so let's see a few of my own!
My breakfast was inspired by Angela's
High Protein Chocolate Carob Pumpkin Pudding
. Since I enjoyed it so much last night, I decided to make a more substantial twist on it this morning for breakfast. I made more brown rice than I know what to do with last night so that also played into breakfast.
Meet Chocolate Protein Pumpkin Rice Pudding!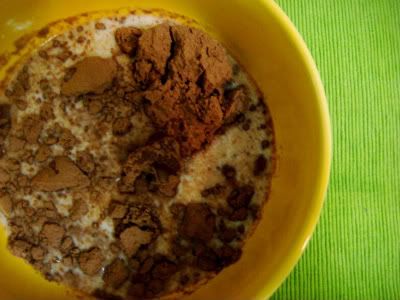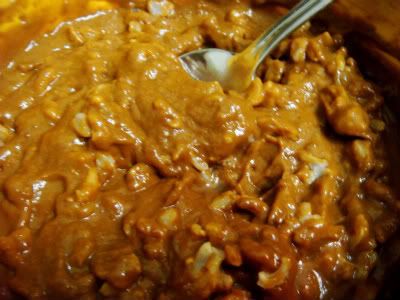 Like all of the artsy off-centered shots? I didn't do that because there's a chip in the bowl I was using... Okay, I did do that because there was a chip in the bowl I was using.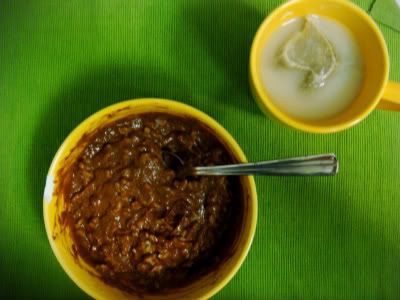 I served this with a
Mate Latte
. It was a great, filling breakfast chock full of fiber and protein and the brown rice kept me full and fueled until lunch time :)
Chocolate Protein Pumpkin Rice Pudding:
Ingredients:
1/3 cup cooked (unflavored) brown rice
1/3 cup almond milk
1/3 cup canned pumpkin
1 scoop chocolate protein powder
agave syrup, to taste
Directions:
Whisk together almond milk and protein powder. Add pumpkin and agave and whisk together again until smooth. Stir in brown rice and enjoy :)
Lunch was another hand-packed masterpiece.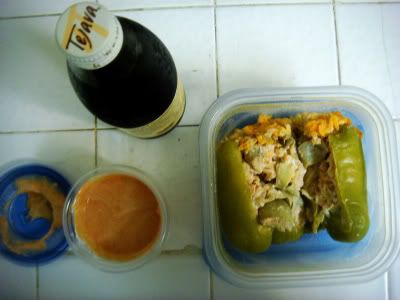 A leftover stuffed green pepper from last night, small tupperware with leftover
pink sauce
and Greek yogurt, and a
Tejava
tea in a glass bottle. Tejava tea is $2.29 for a 4-pack at Trader Joe's and worth every cent because all day I look forward to drinking it. It makes me feel so fancy shmancy!!
Matt and I are going for our last training run before our dirt dash this Saturday as soon as he comes home. In the meantime, I made myself one of my favorite snacks because I can't run on an empty stomach.
Easy cheesy bean dip :)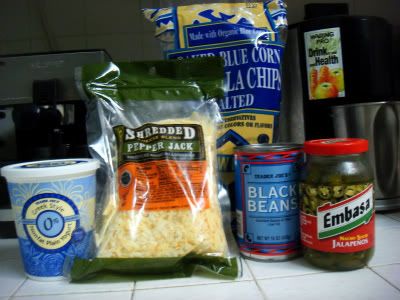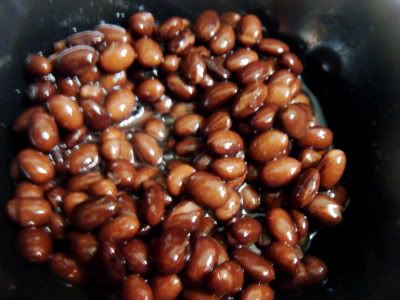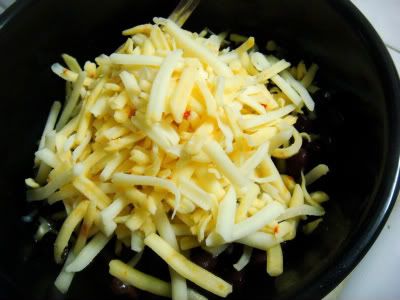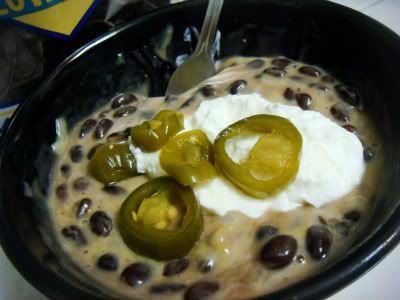 If it takes you more than 5 minutes to put this snack together than you are doing it
wrong
! It's called easy cheesy bean dip, not difficult cheesy bean dip. Make now, thank me later:
Easy Cheesy Bean Dip:
Ingredients:
1/2 can of beans
1/3 cup shredded cheese (this is an estimate, I prefer sharp Cheddar, a Mexican blend was used in the above picture)
dollop Greek yogurt
sliced pickled jalapenos (optional)
Directions:
Drain your beans and put in a microwave safe bowl. Microwave on high for a minute and a half. Season with salt now if you would like. Stir in cheese until completely melted through. Top with Greek yogurt and jalapenos. Serve with tortilla chips (I used Trader Joe's blue corn tortilla chips).
This is my favorite quick go-to snack! It takes less than 5 minutes, has lots of fiber and protein and has a Mexican flair!! If you don't use the cheese it's rather low in fat as well. But where's the fun in that???
Now let me show you the boots that have turned my whole world upside down: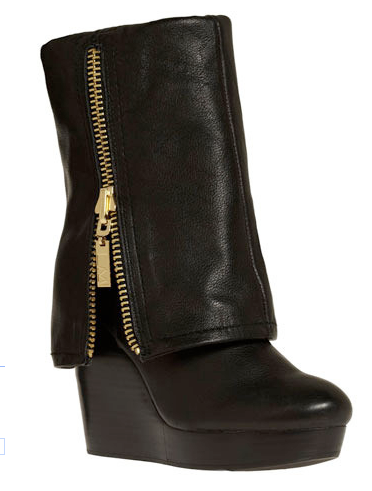 These
Matiko Wedge Boots
from
ModCloth
are absolutely amazing! I never thought I could like wedged boots OR fold-over boots and these pranced into my life and made me rethink everything I've ever known! They're kind of perfect and can also be worn not folded over. They have my size but I'm certain it's the last one left, these babies have come and gone in about a week. I kind of want to snatch the 7 1/2 pair but it's a steep impulse buy at $250!
Anyways, Matt just walked through the door so it's RUN TIME!!! See you laterz!